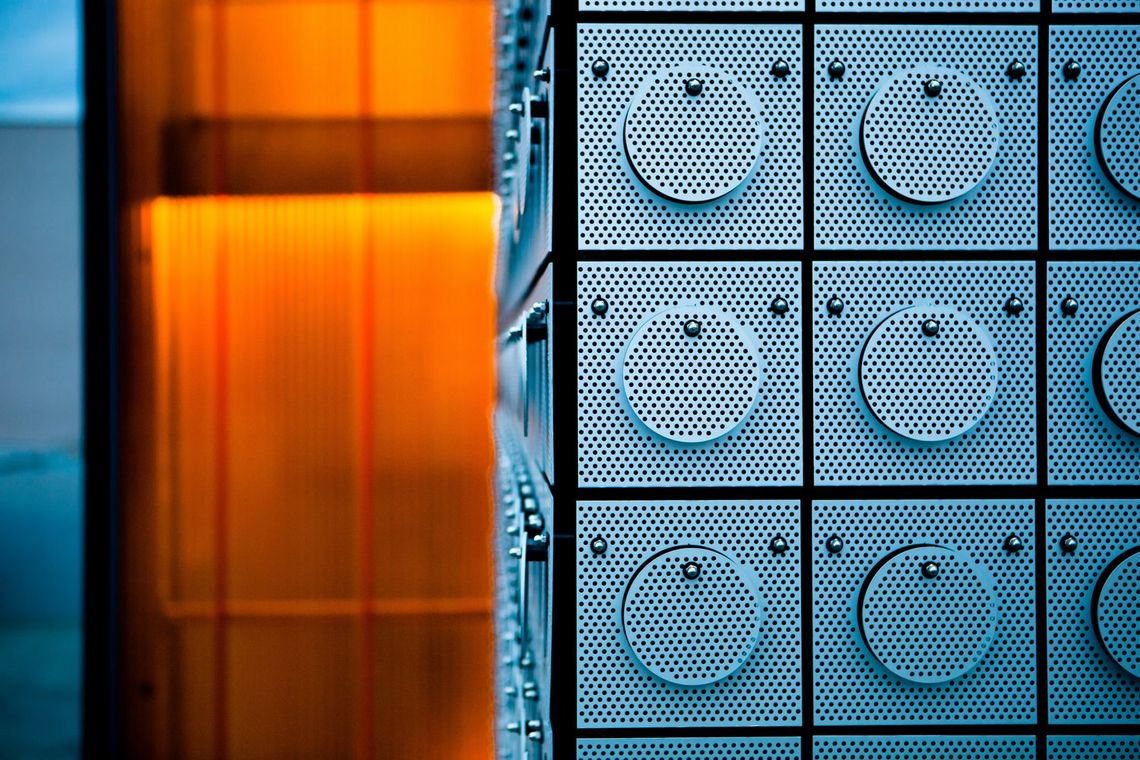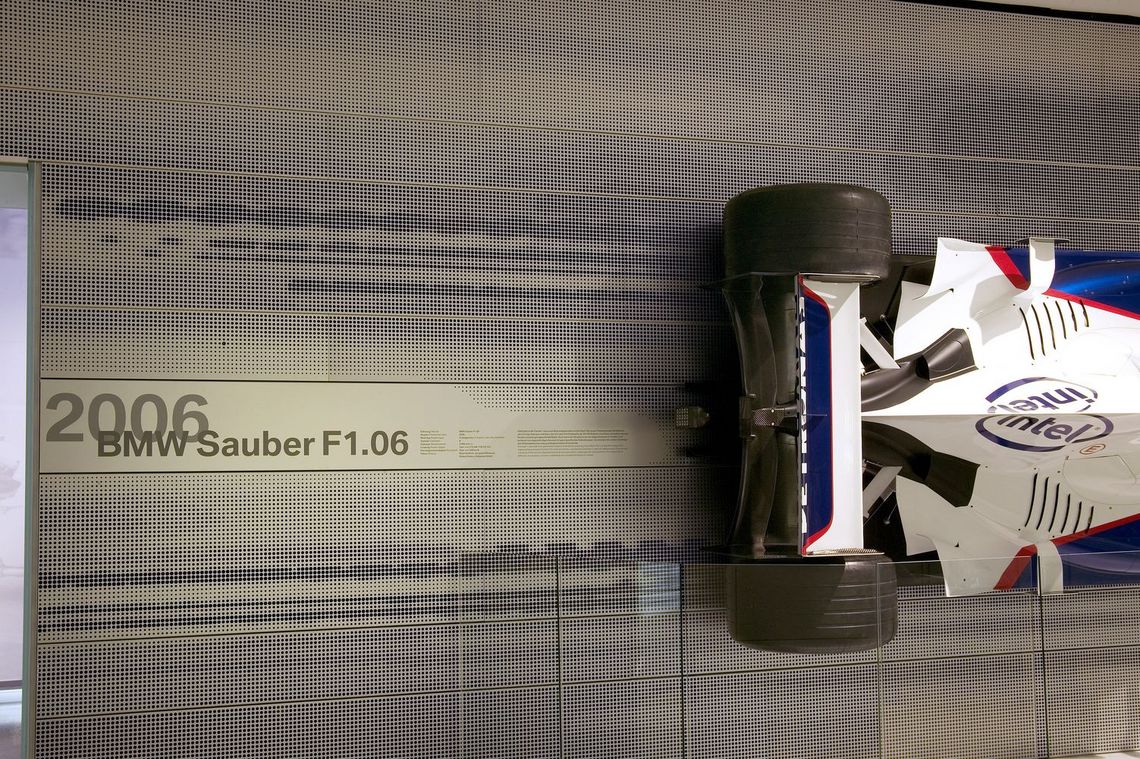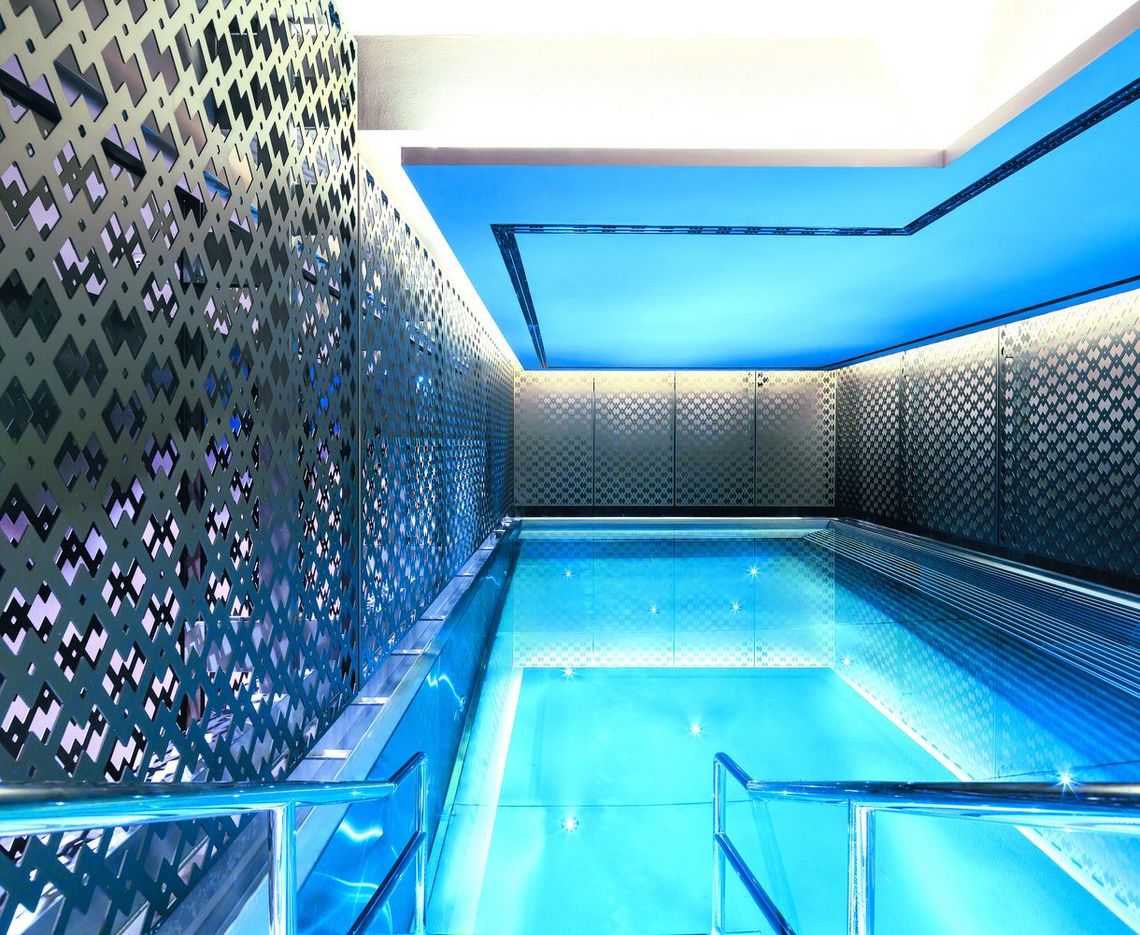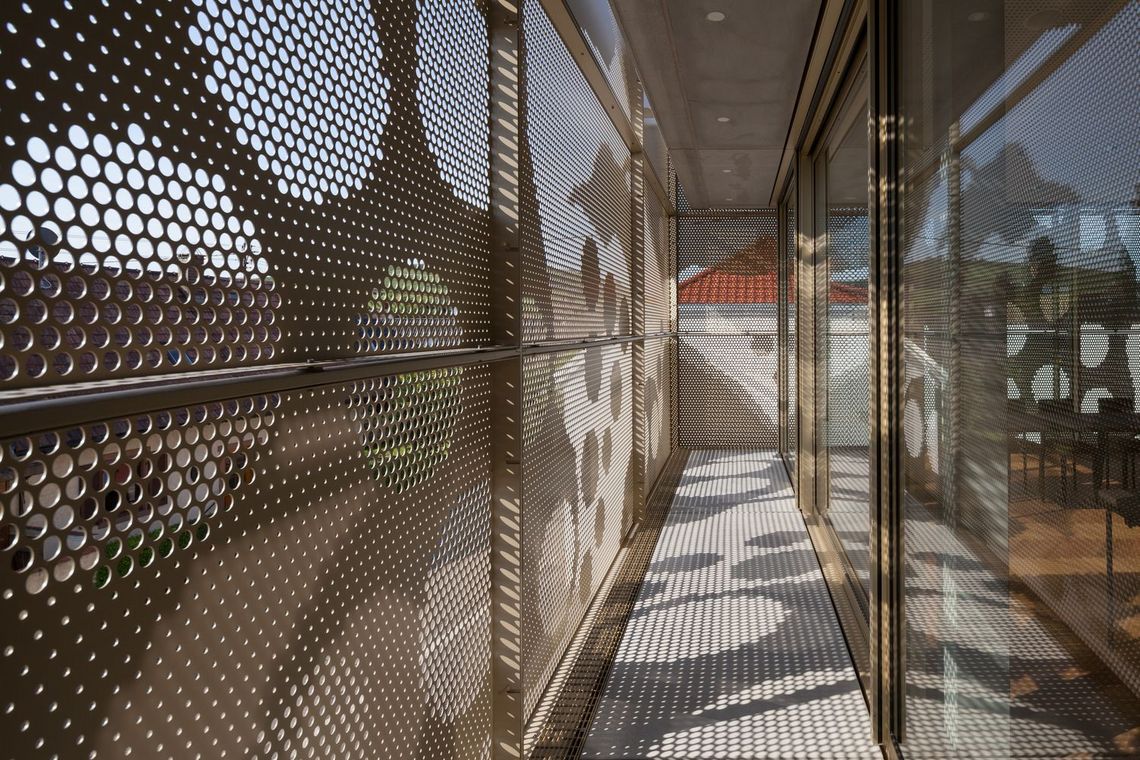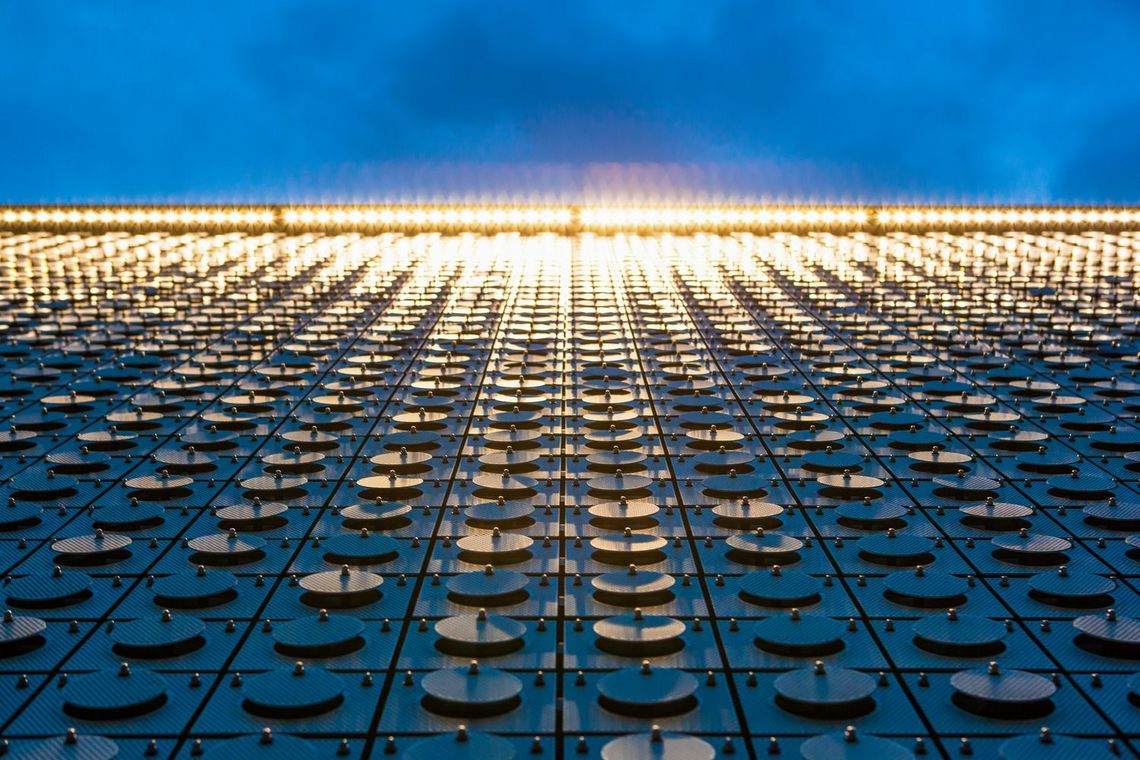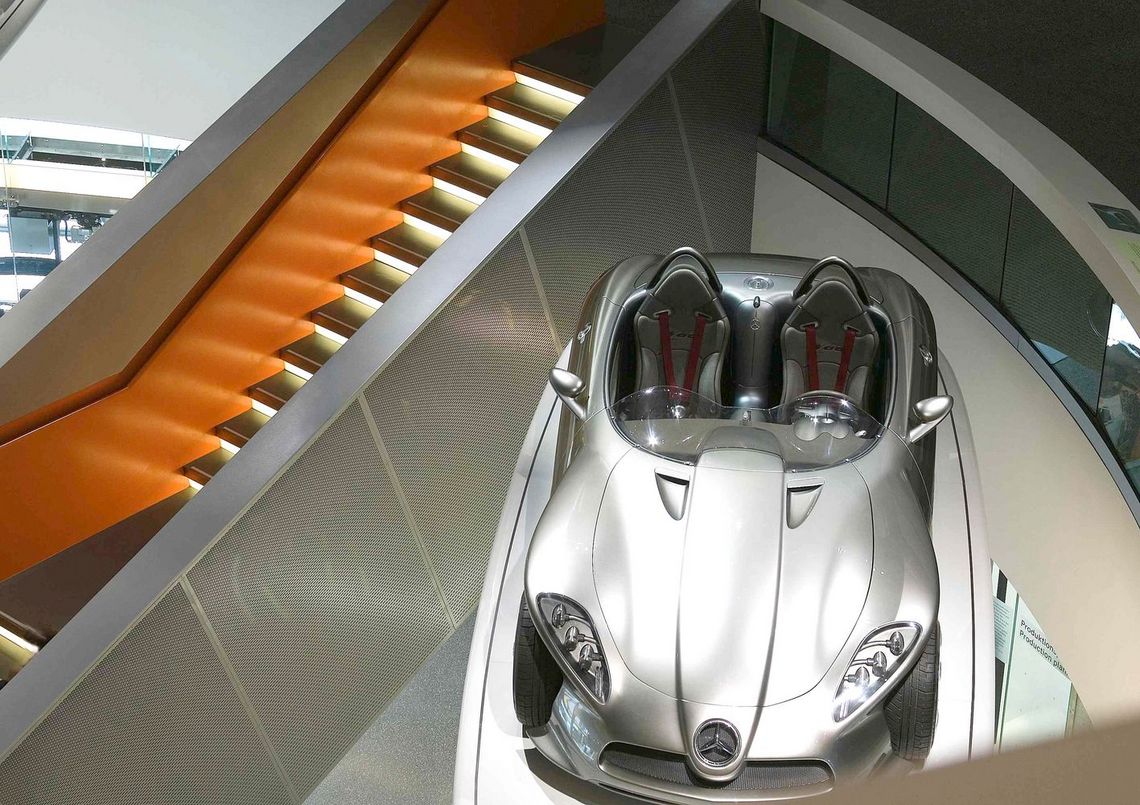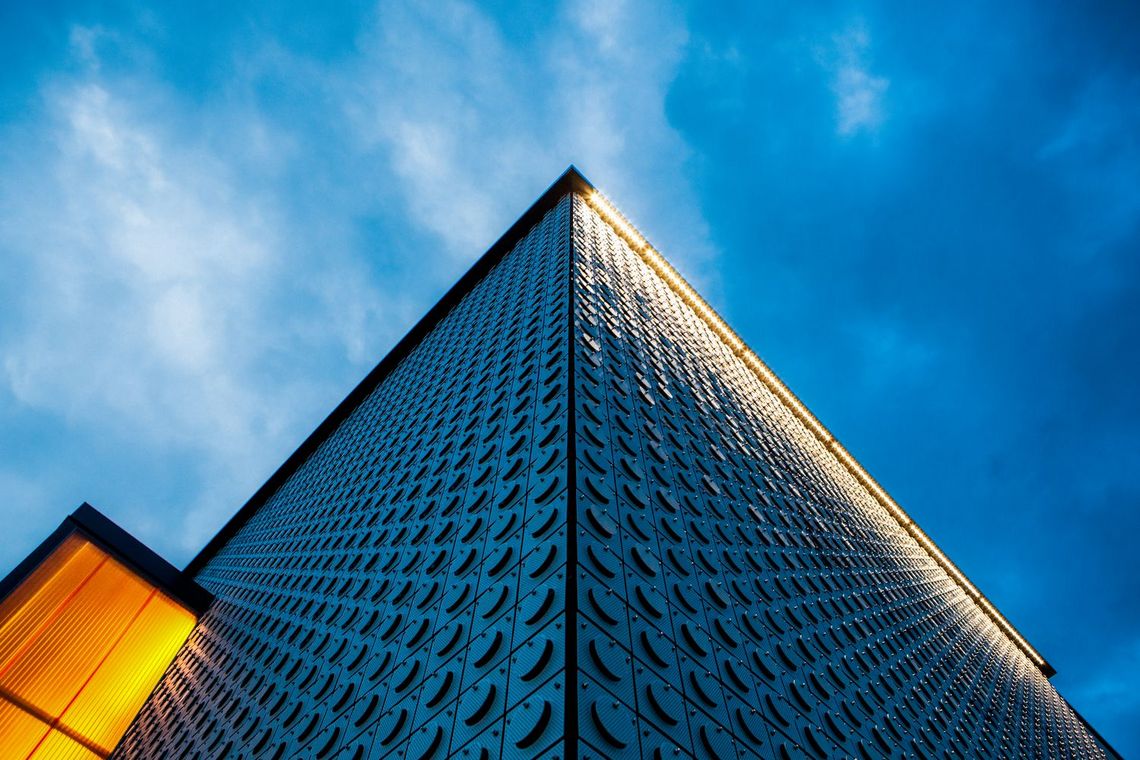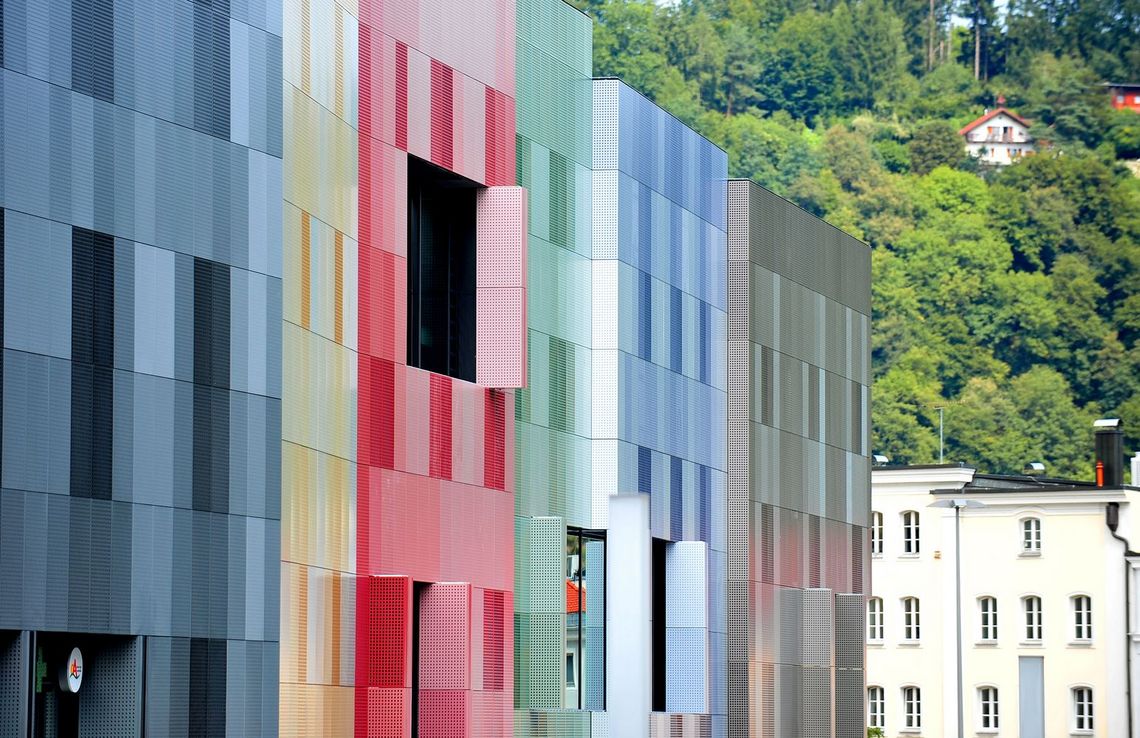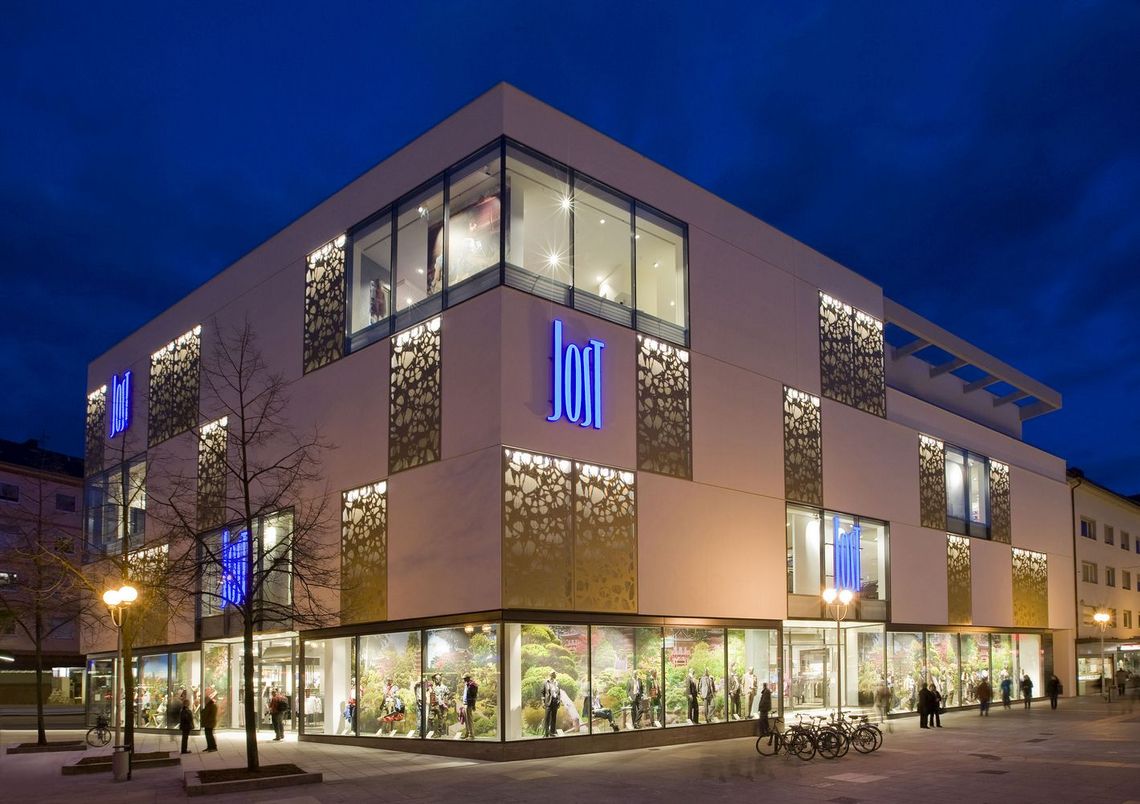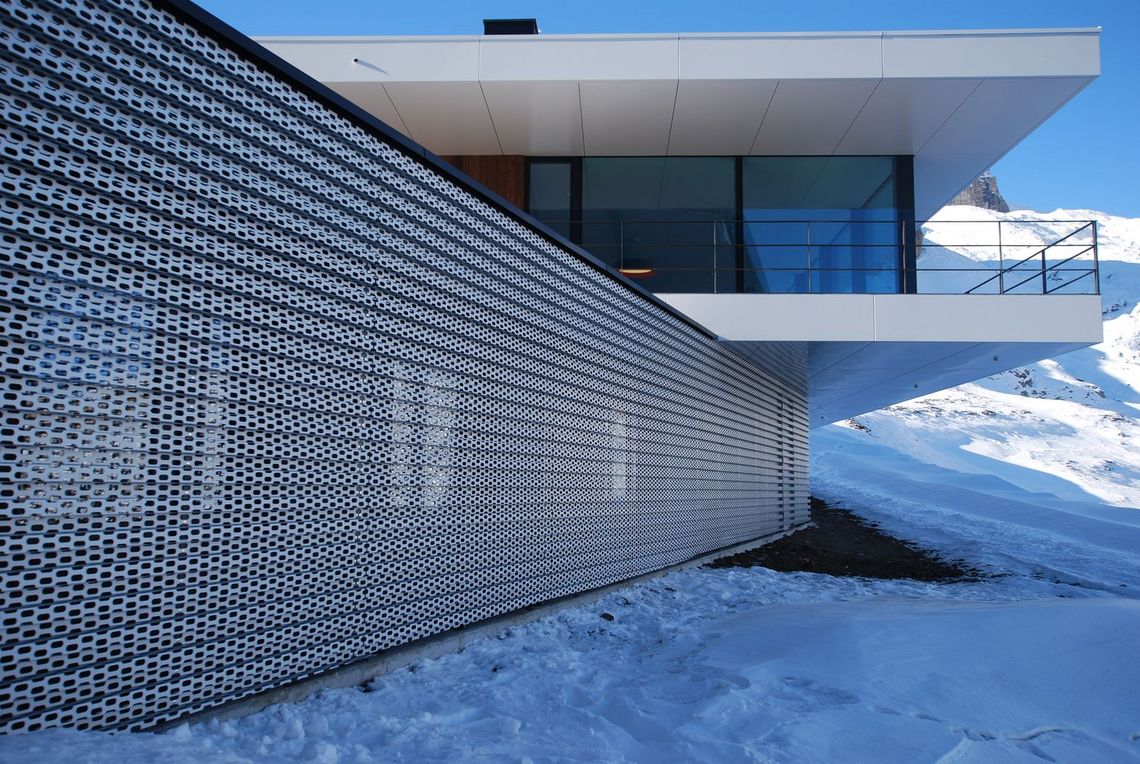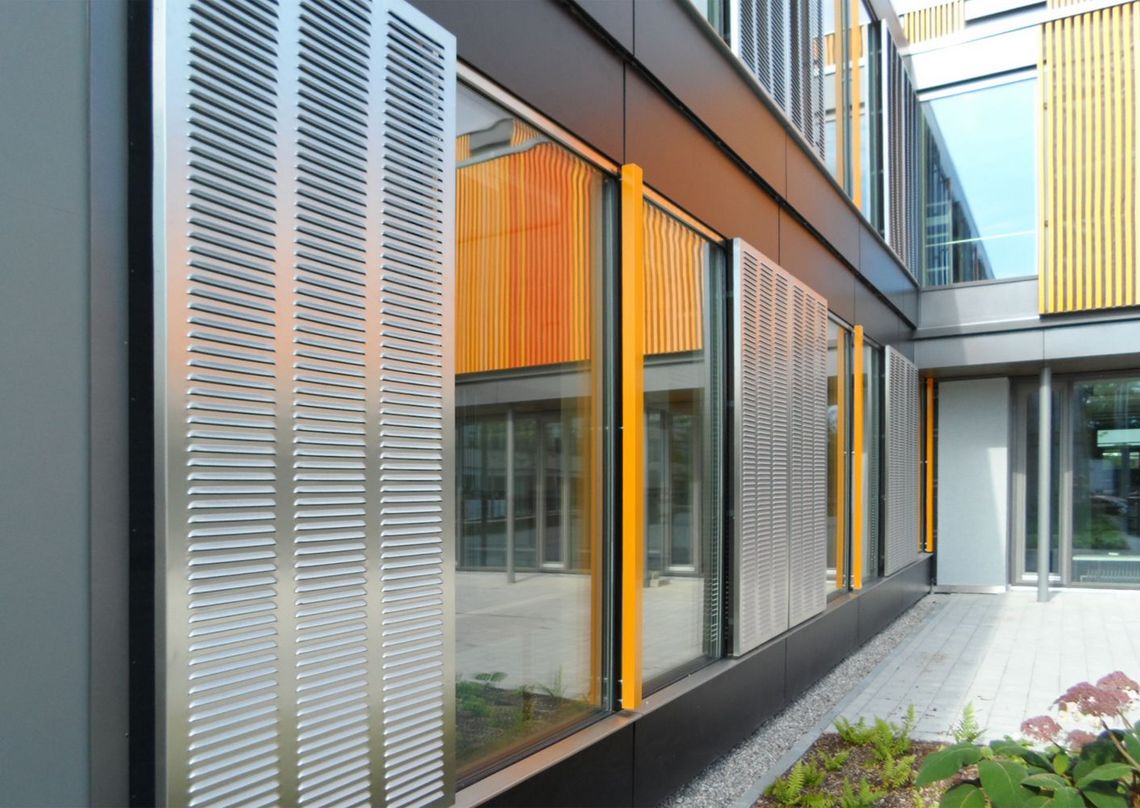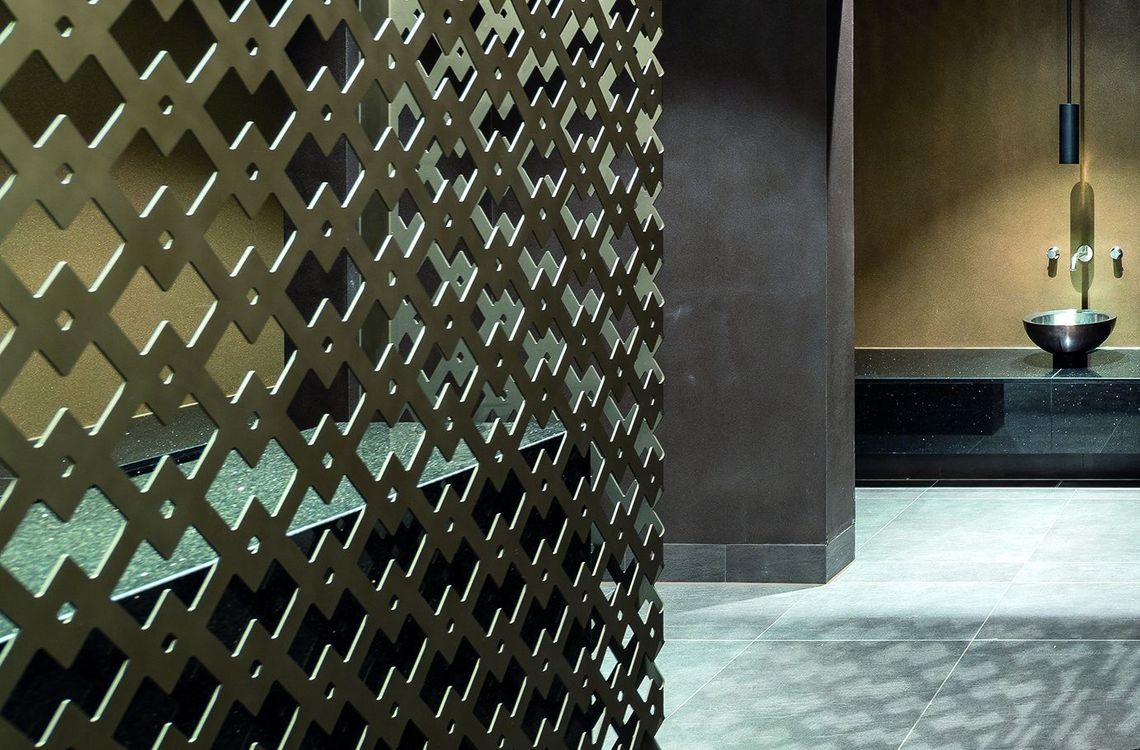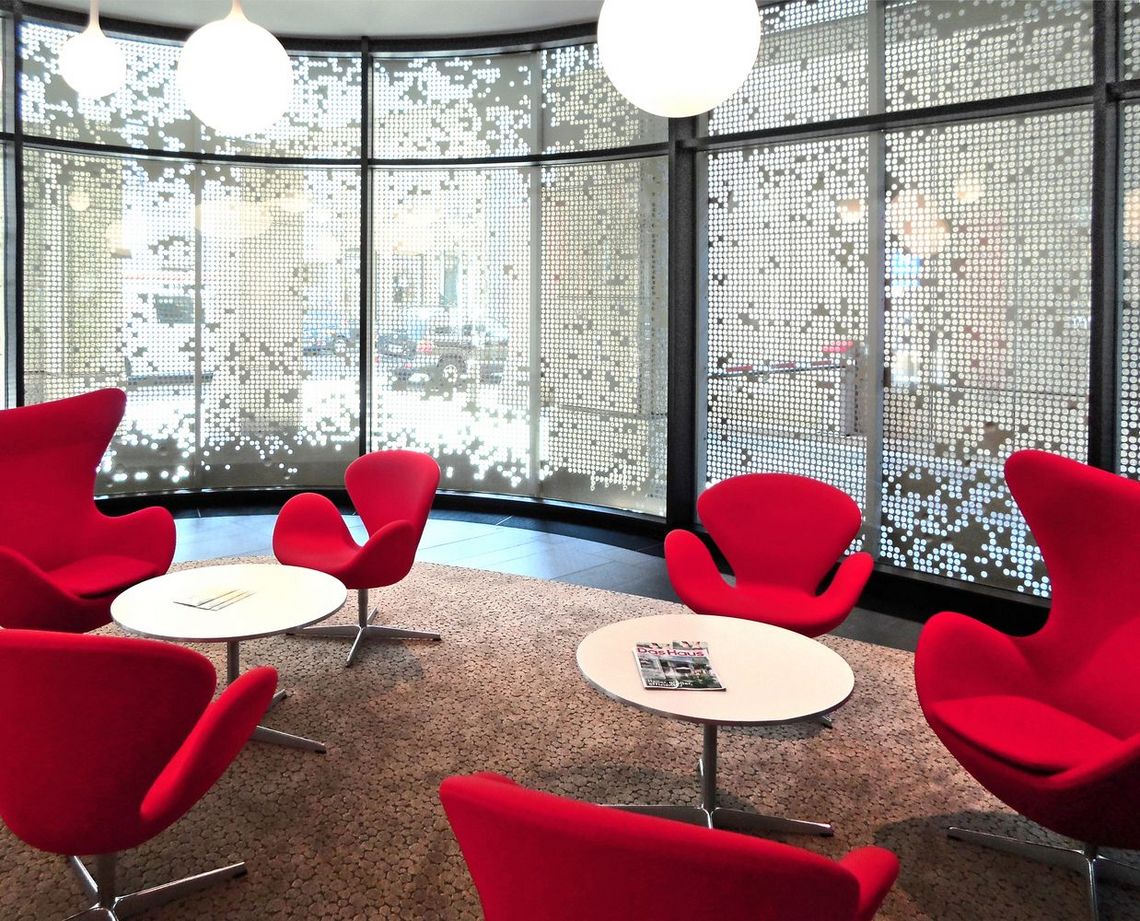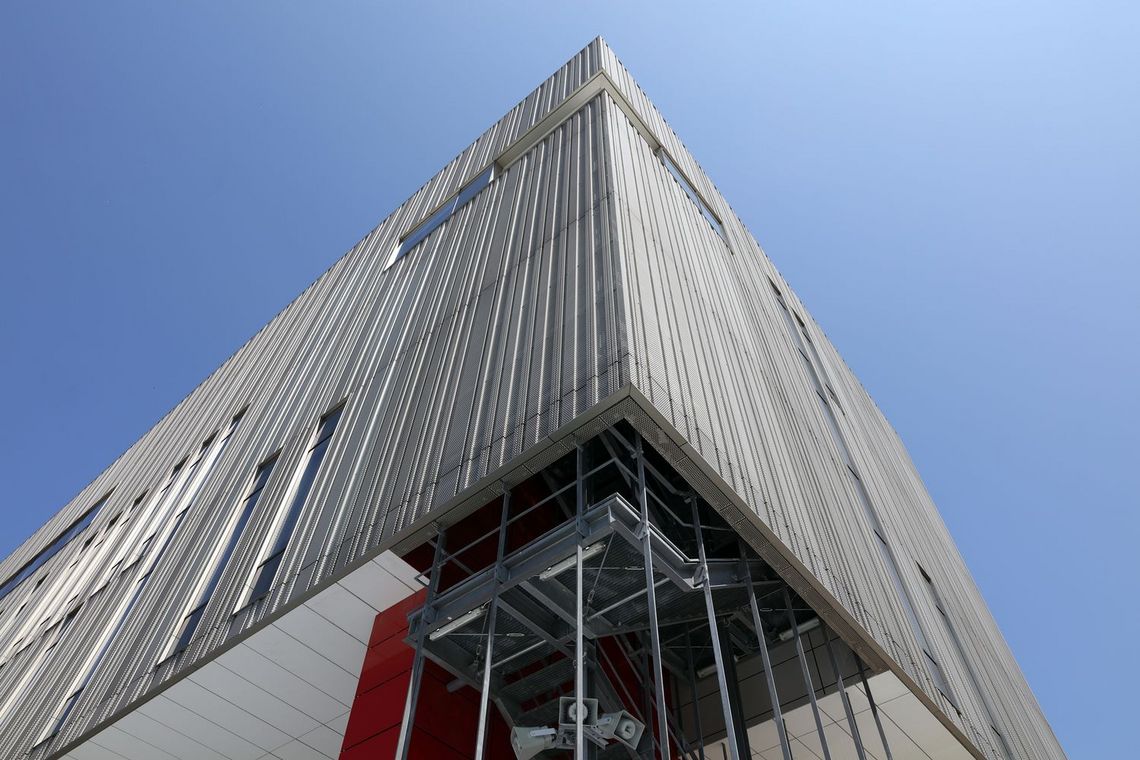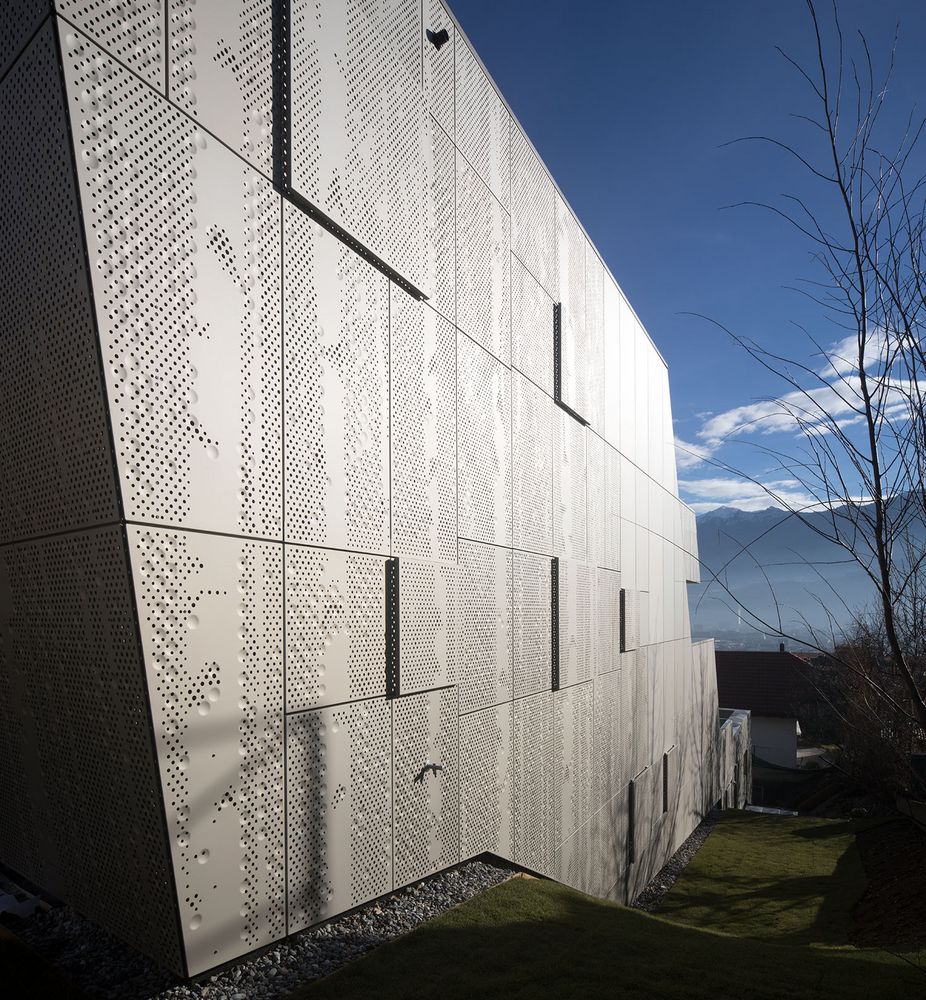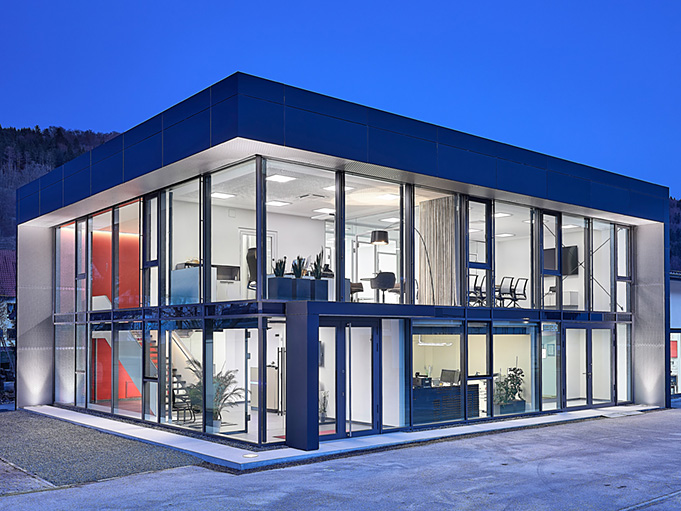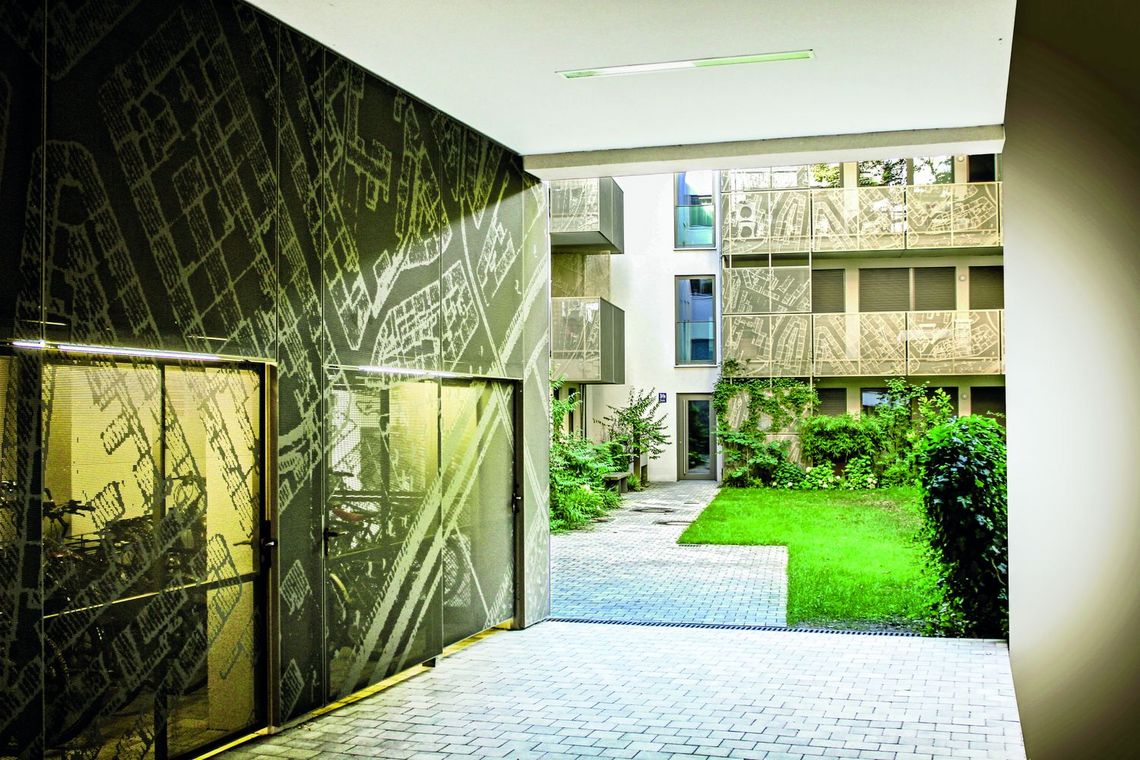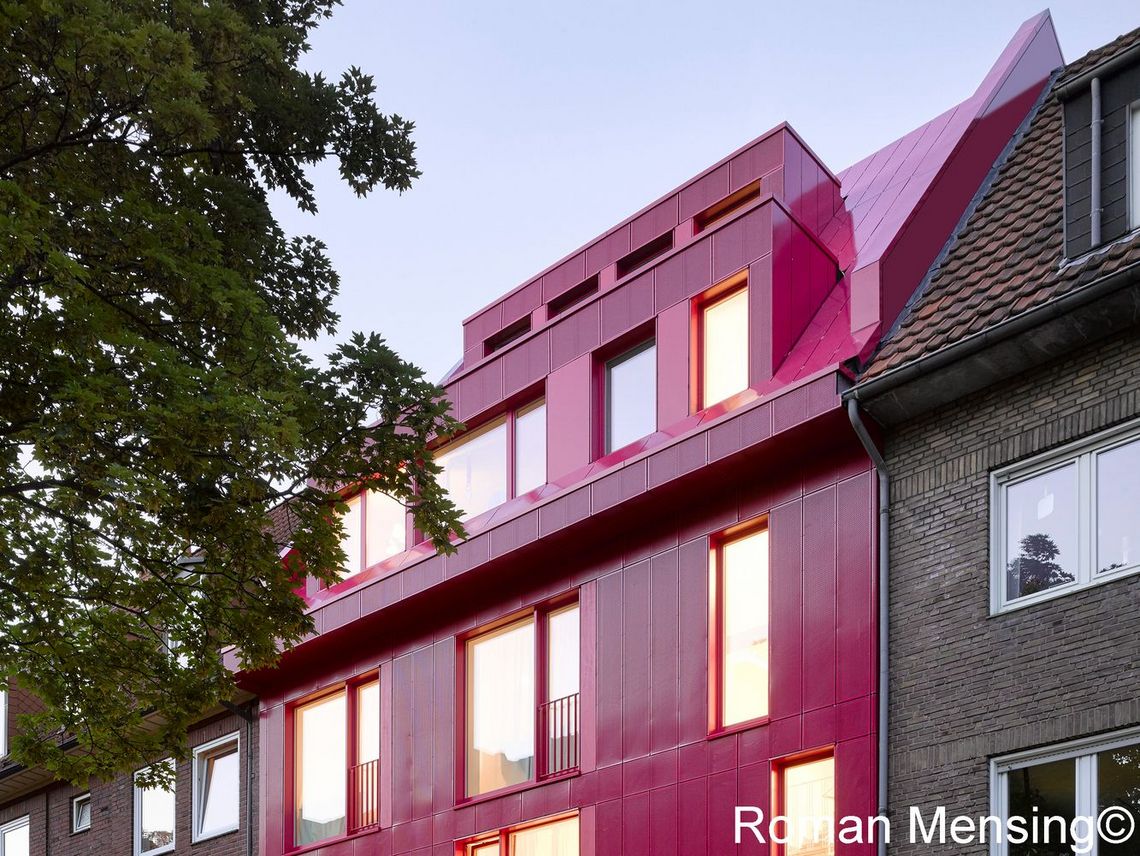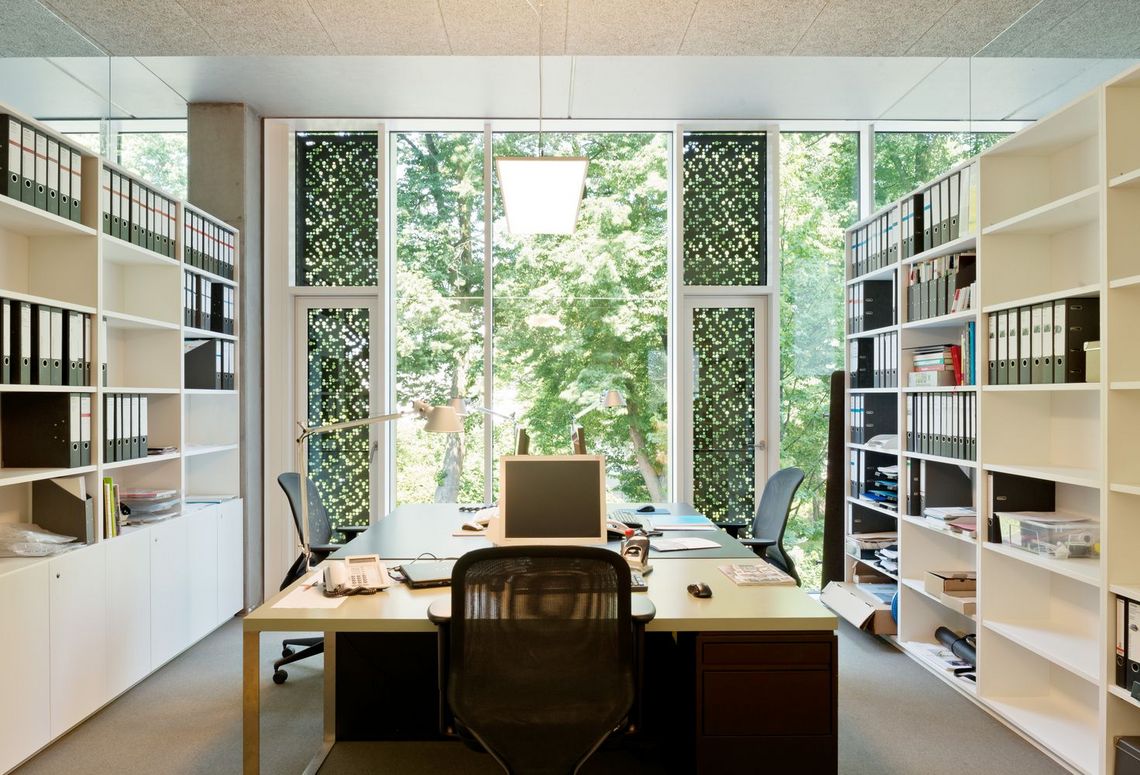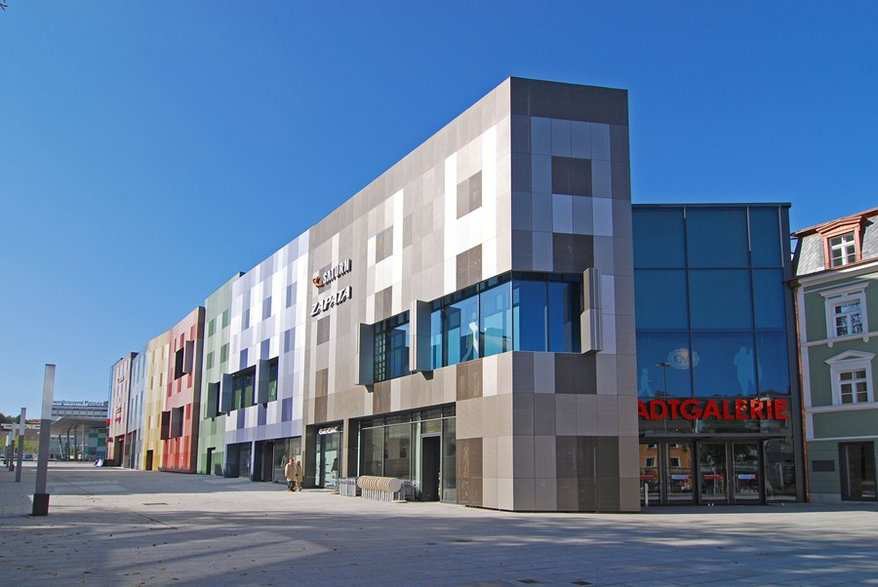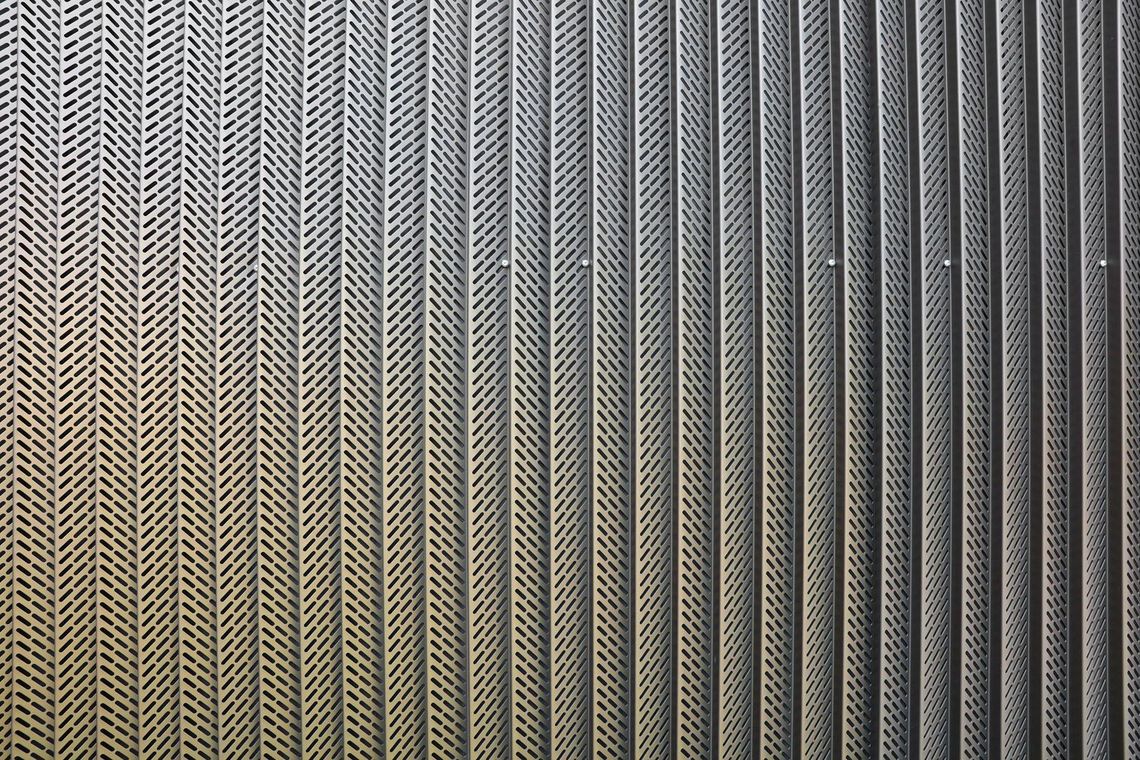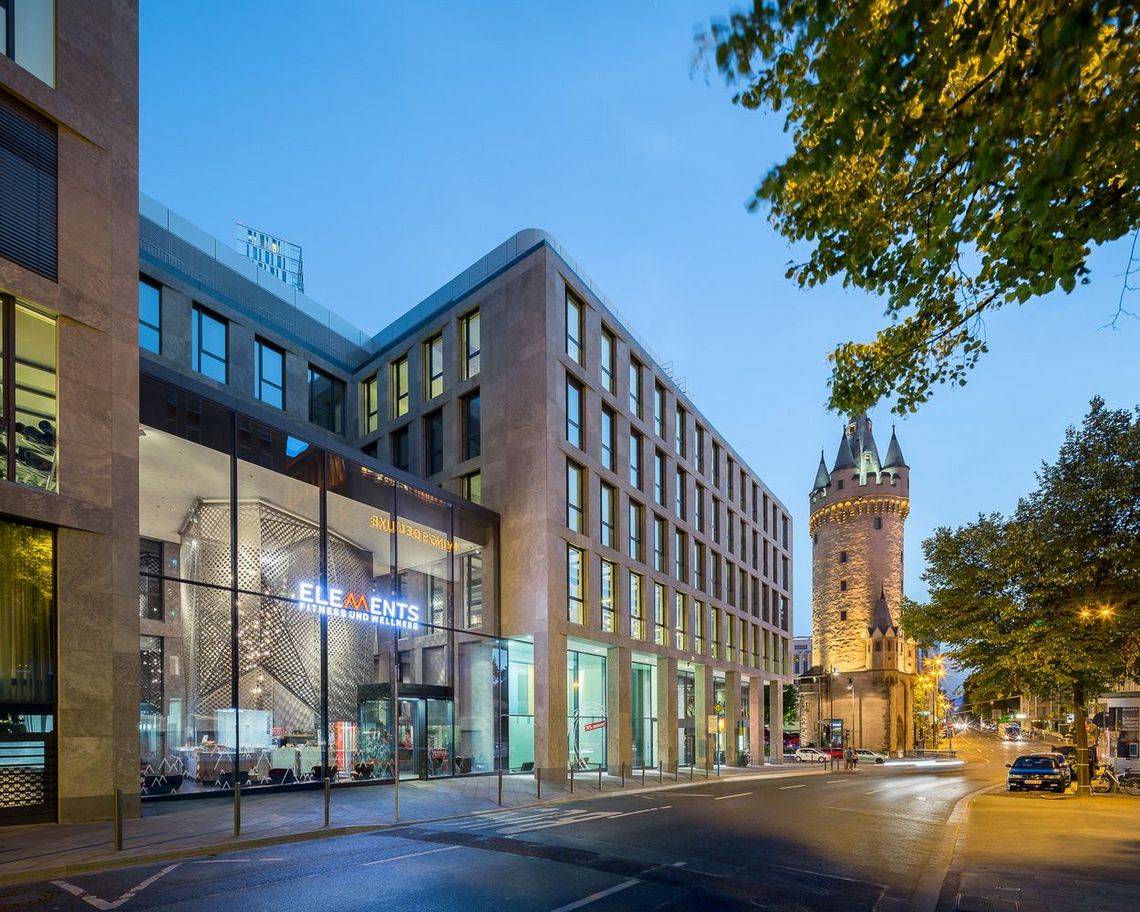 The automotive manufacturer Audi has decided that in the following years all Audi Sales Centres must receive a façade that represents a uniform appearance. To achieve that, a very attractive façade design was selected that unifies dynamics, asymmetry and transparency as its most significant design feature. The outer skin consists of bent aluminium panels perforated with honeycomb shaped holes (hexagon holes).
According to Allman Sattler Wappner, Architects in Munich, "impressive windows are cut into the aluminium skin. Contrary to a solid façade, this provides these windows with a sense of significance and enable a view into the showrooms.
Moradelli was involved in the development of the design and is considered by Audi the recommended preferred vendor for these special façade components.
In coordination with façade manufactures and architects, the following projects have been implemented or are currently under construction:
Audi Terminal Ingoldstadt
Audi Training Center München (Indoor)
Audi Terminal façades currently installed:
Bulgaria:
Audi Stara Zagora
Germany:
Audi Backnang/Stuttgart
Audi Bad Tölz
Audi Berlin Babelsberg/Potsdam
Audi Berlin Zelendorf
Audi Gera
Audi Göppingen
Audi Grainau/Garmisch
Audi Hamburg
Audi Hanau
Audi Herborn
Audi Pavillon Ingolstadt
Audi Werk Ingolstadt
Audi Konstanz
Audi Ludwigsburg
Audi Mainz
Audi Training Center München
Audi Nordstadt/Goslar
Audi Plettenberg
France:
Audi Avignon
Audi Beauvais
Audi Castre
Audi Chambourcy
Audi Champiniers
Audi Escalquens
Audi Laon
Audi Les Ulis
Audi Mareuil-Les Meaux
Audi Melun
Audi Merignac
Audi Montauban
Audi Morlaix
Audi Nogent-le-Phaye
Audi Ruadin
Audi Saint Cyr Sur Loire
Audi Saint Germain en Laye
Greece:
Audi Athen
The Netherlands:
Audi Amsterdam
Audi Armersfoort
Audi Groningen
Audi De Meern / Utrecht
Audi Rotterdam
Italy:
Audi Bagnolo Cremasco
Audi Bari
Audi Belluno
Audi Bergamo
Audi Crema
Audi Catania
Audi Latina
Audi Modena
Audi Pisa
Audi Rom
Audi Torino
Audi Verona
Audi Prescra
Audi Porcia
Switzerland:
Audi Ausstellungscontainer
Audi Bäretswill
Audi Bulle
Audi Collonge-Bellerive
Audi Genf
Audi Kreuzlingen
Audi Lachen
Audi Langenthal
Audi Lutry
Audi Montagny-près-Yverdon
Audi Neuchatel
Spain:
Audi Algeciras
Audi Lorca
Audi Madrit
Romania:
Audi Letcani
Russia:
Audi Balaschicha/Moskau
Audi Krasnodar
Audi Stavropol
Audi Rostov
Audi Ufa
Audi Saratov
Audi Moskau Ost
Belarus:
Audi Minsk
Czech Republic:
Audi Ostrava
Audi Prag
Morocco:
Audi Casablanka
South Africa:
Audi Bloemfontein
Audi Claremont
Audi Durban
Audi East London
Audi George
Audi Kimberly
Audi Ladysmith
Audi Nothcliff
Audi Pietermaritzburg
Audi Rivonia
Audi Rustenbug
Audi Sandton
Audi South Coast
Audi Springs
Audi Umhlanga
United Arab Emirates:
Audi Dubai
Audi Abu Dhabi
Argentina:
Audi Buenos Aires
Audi Cordoba
Audi Rio Grande
Chile:
Audi Lo Barnechea
Guatemala:
Audi Guatemala City
Panama:
Audi Panama City
Paraguay:
Audi Ciudad del Este
Peru:
Audi Lima