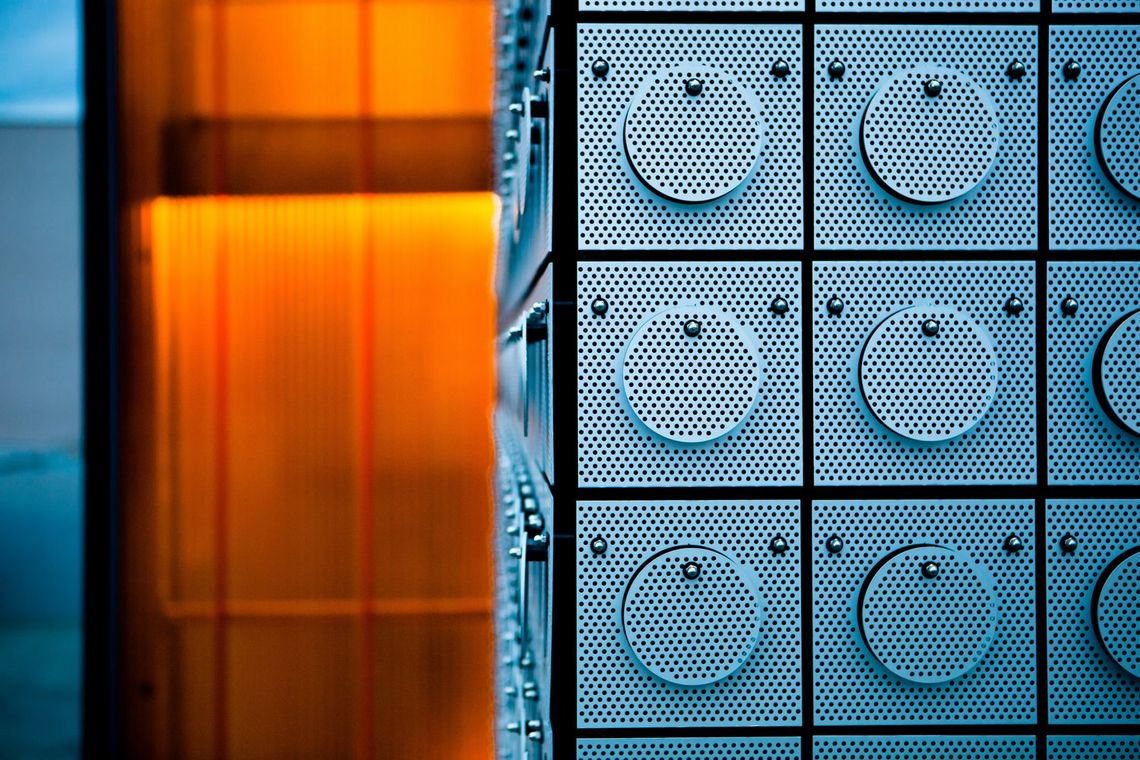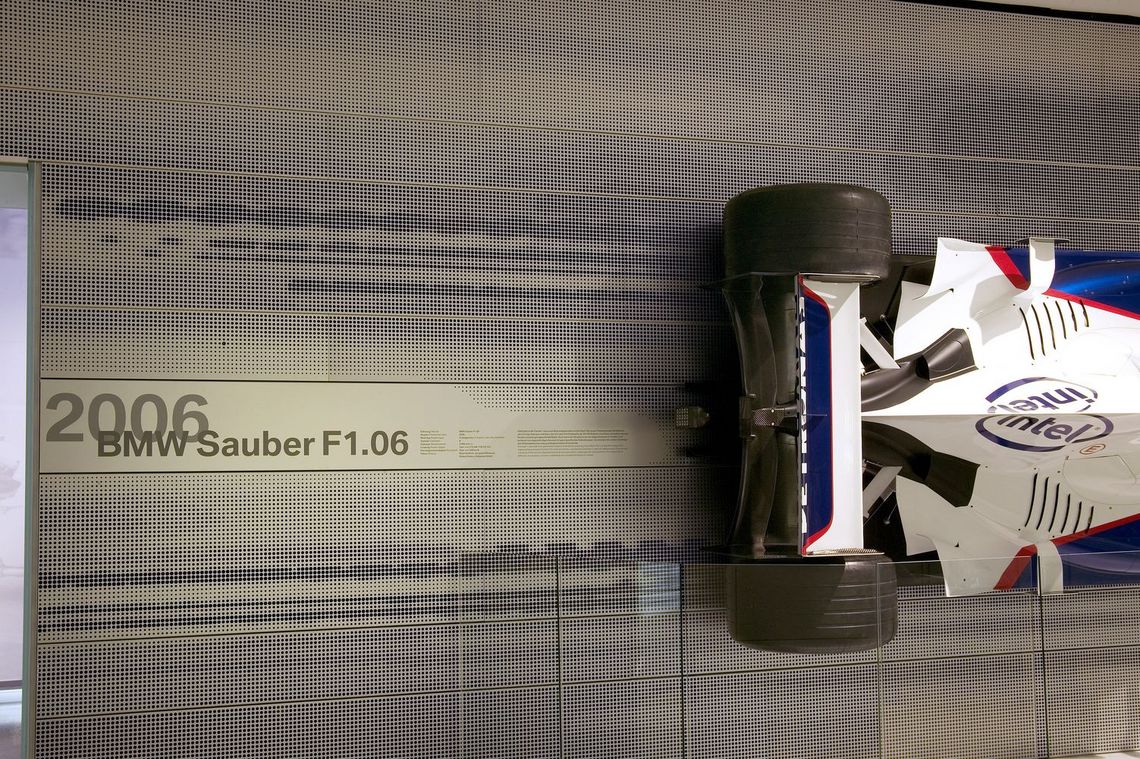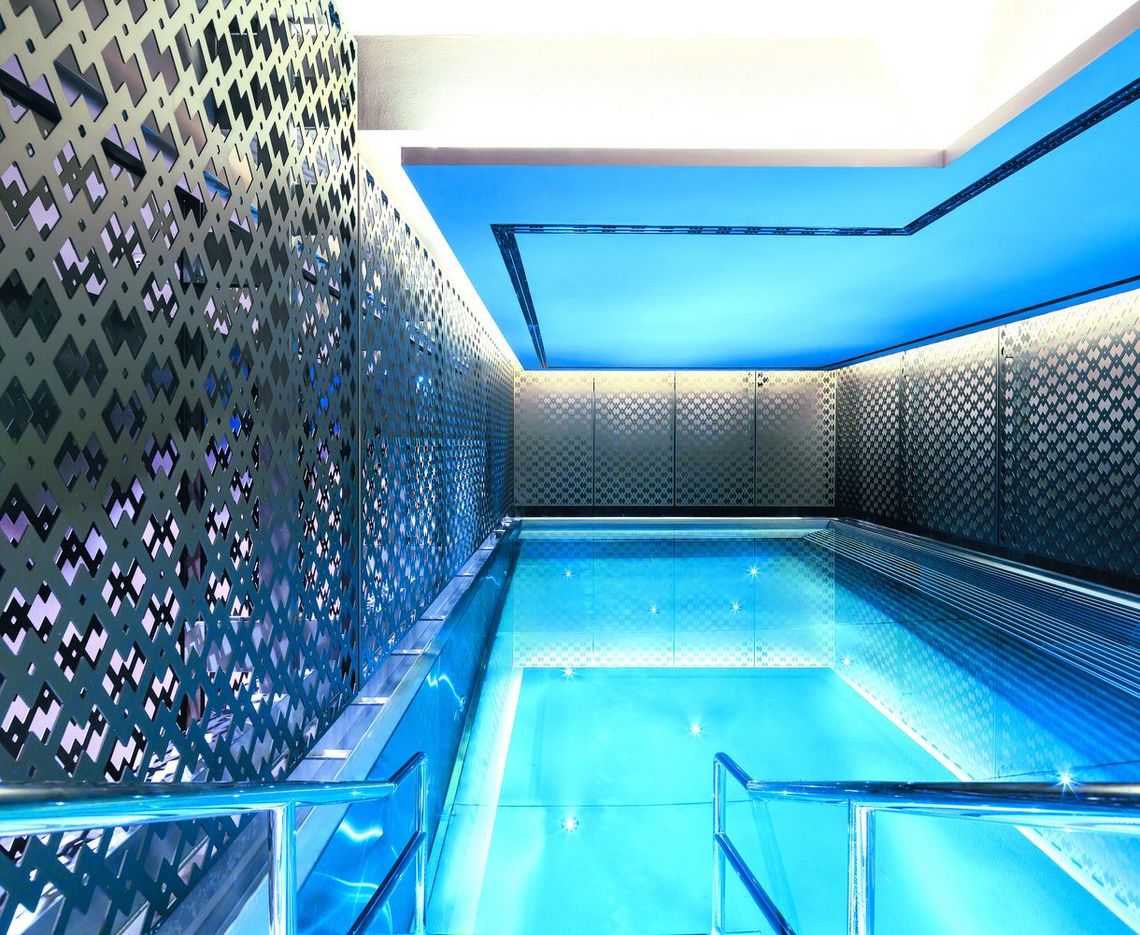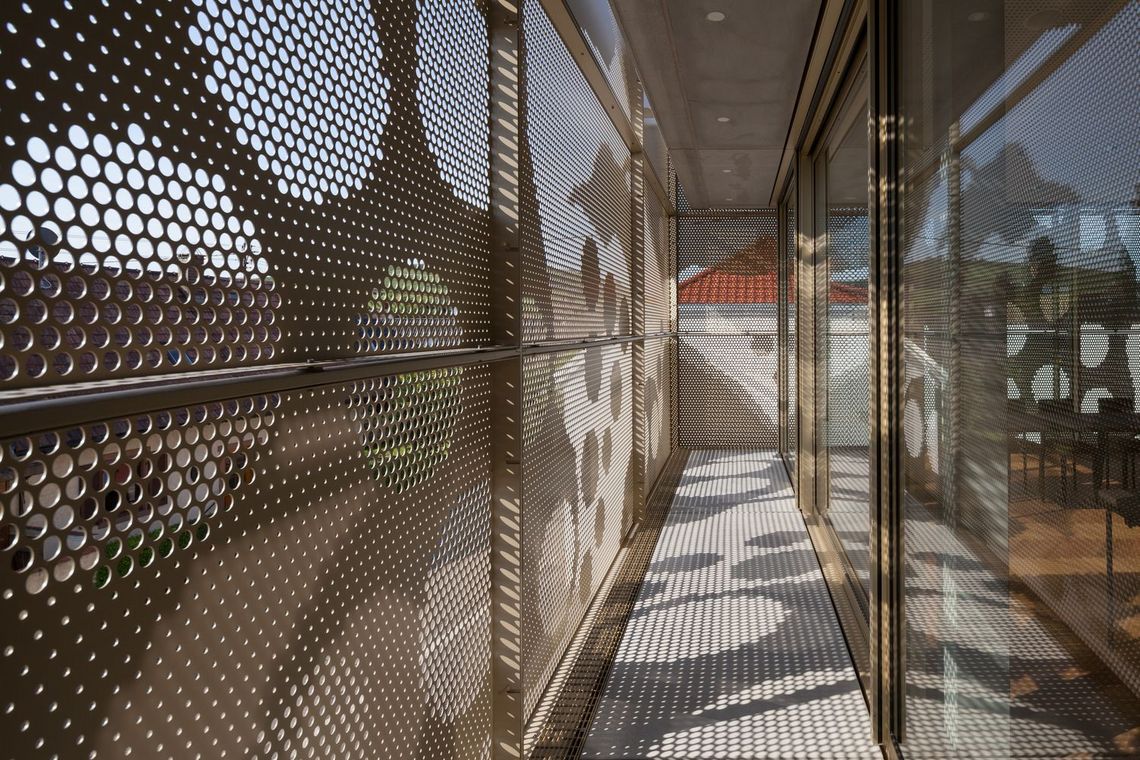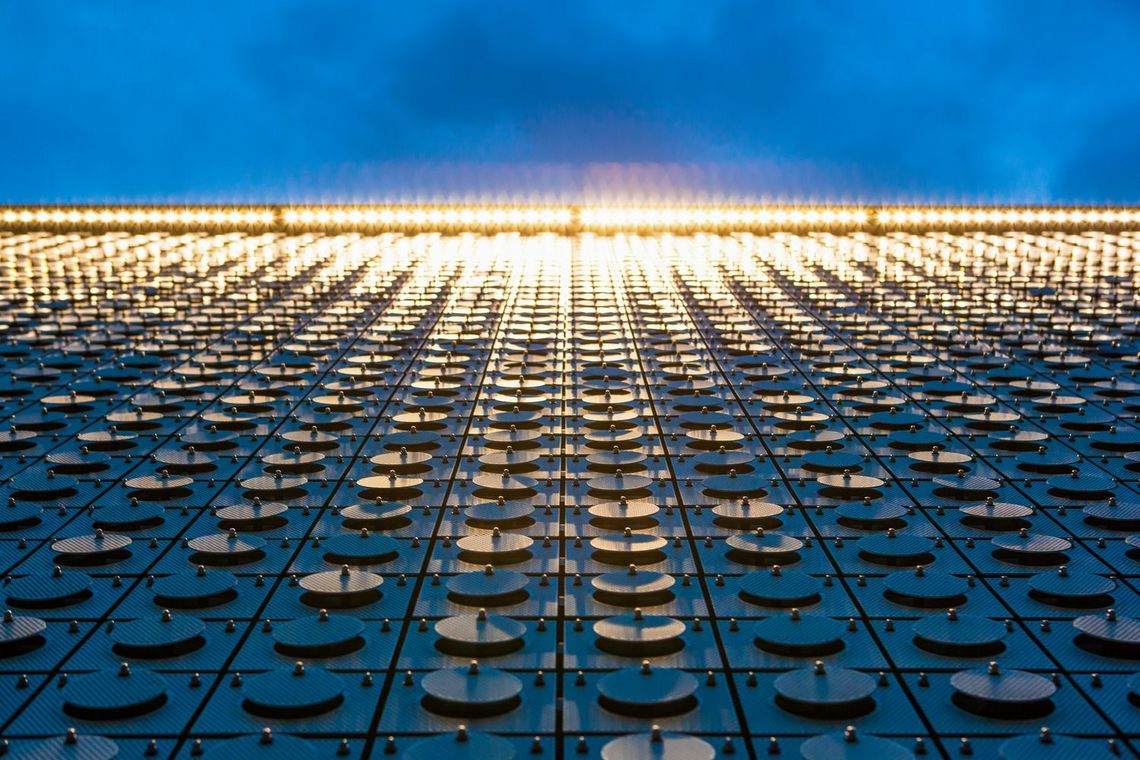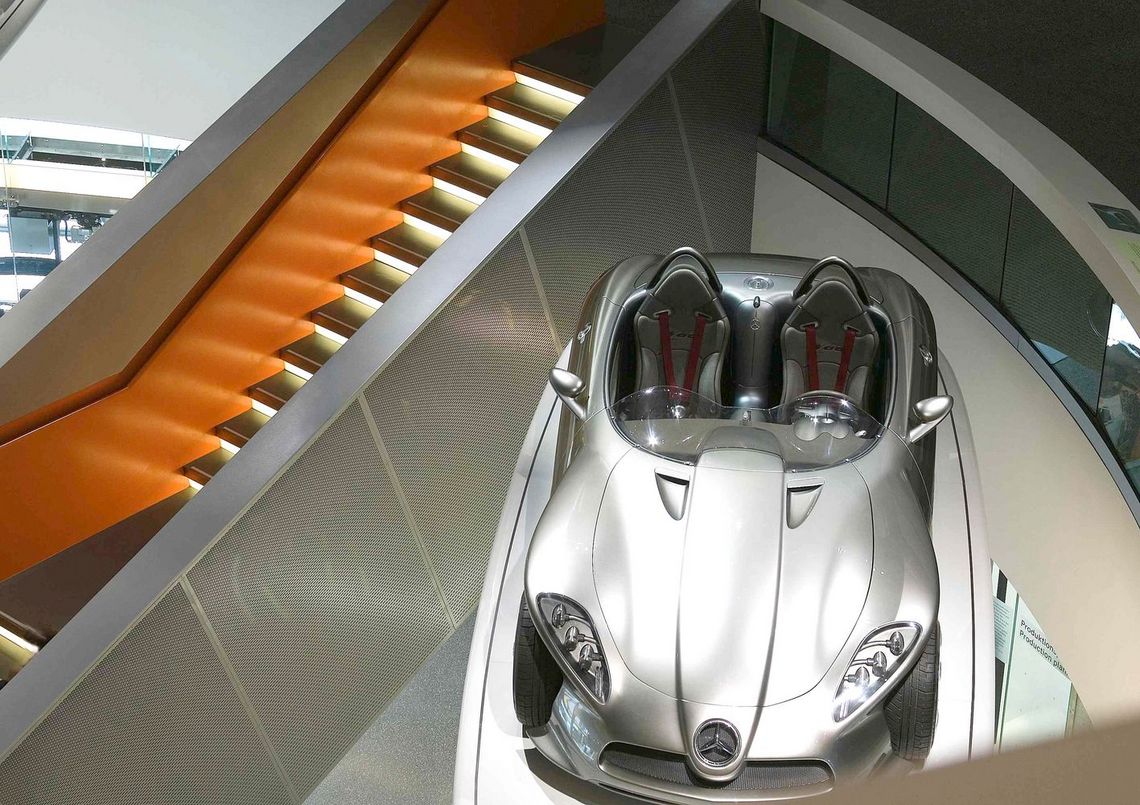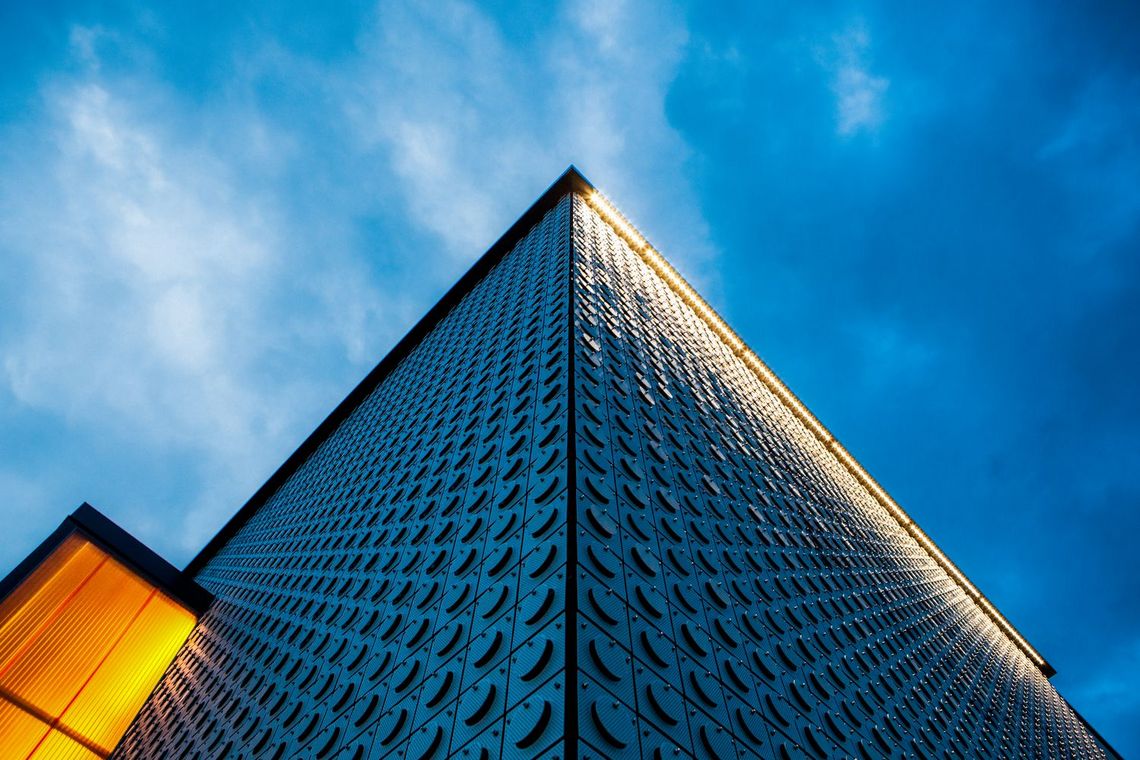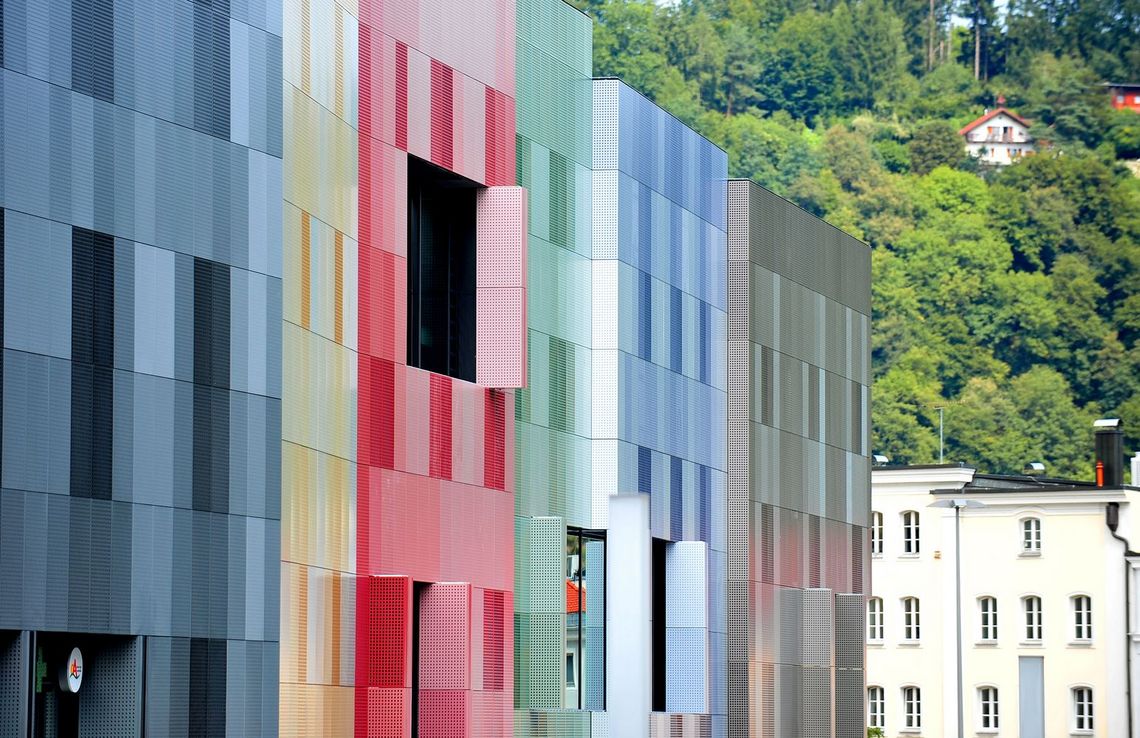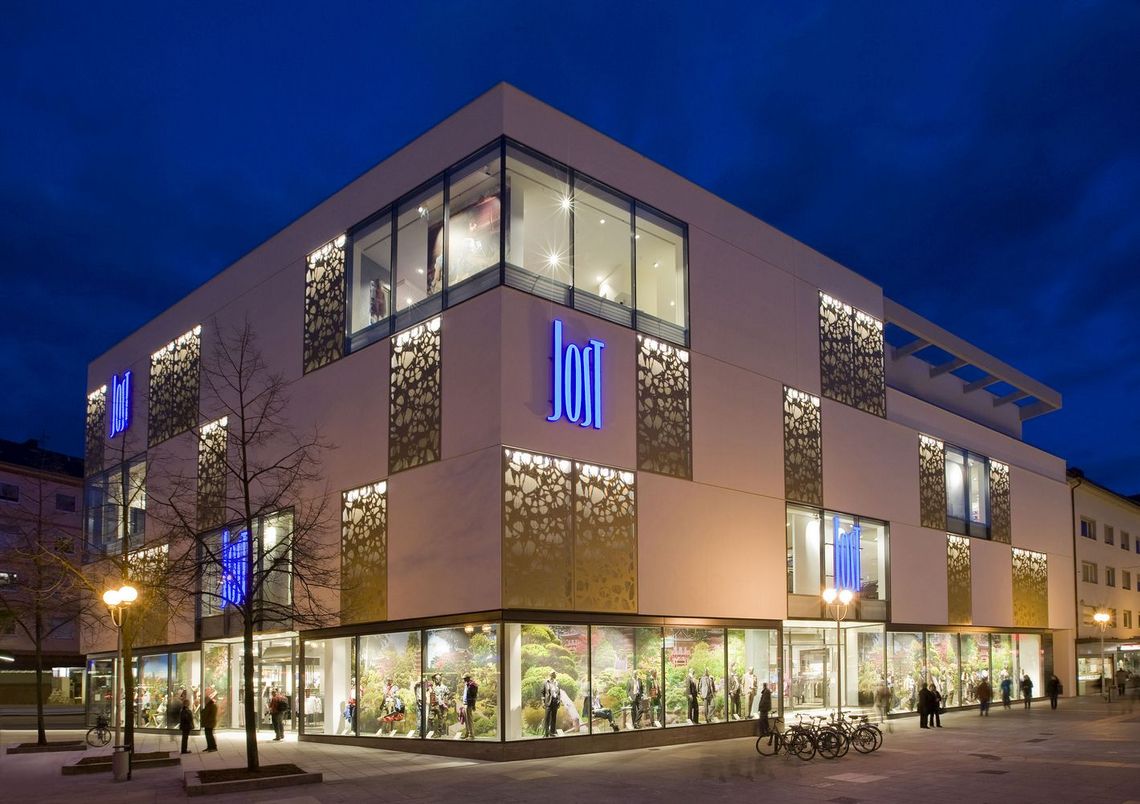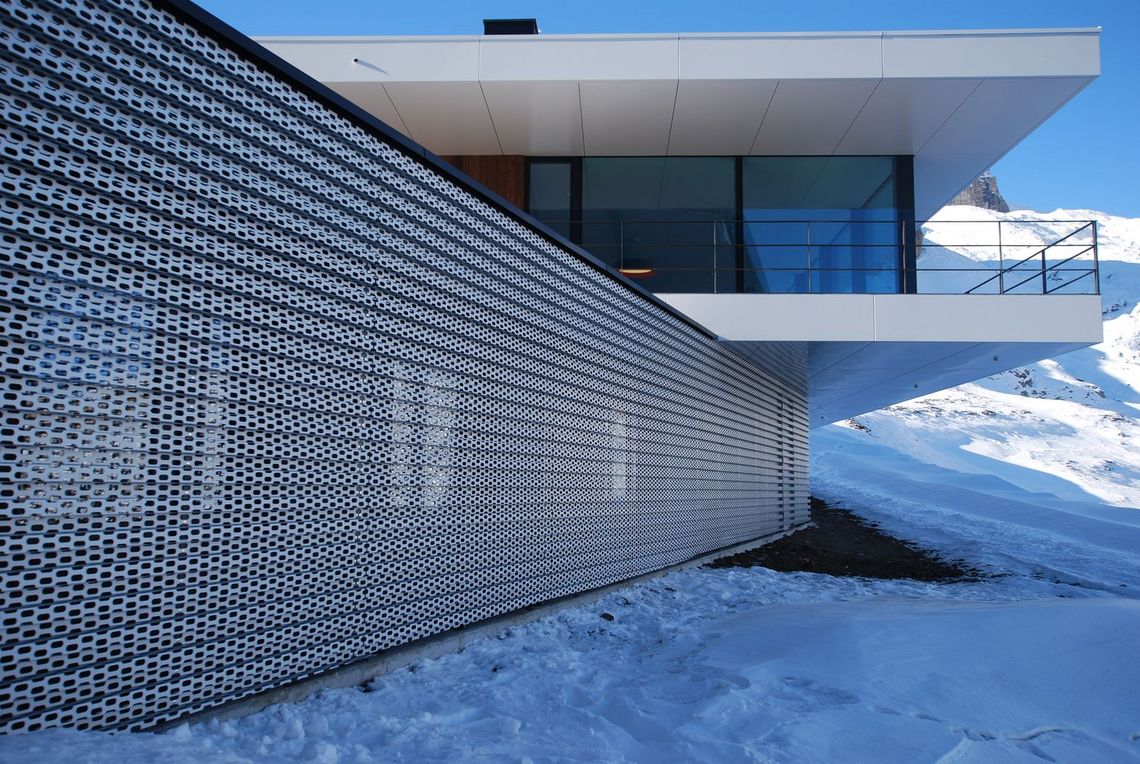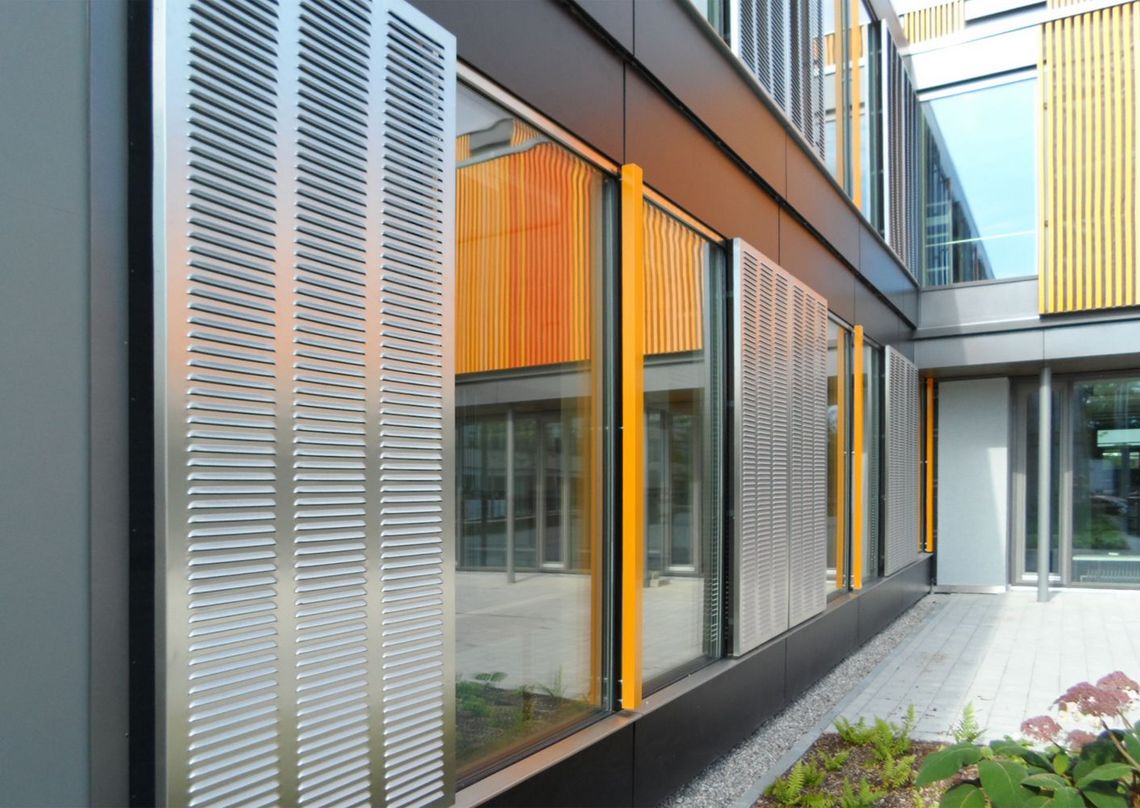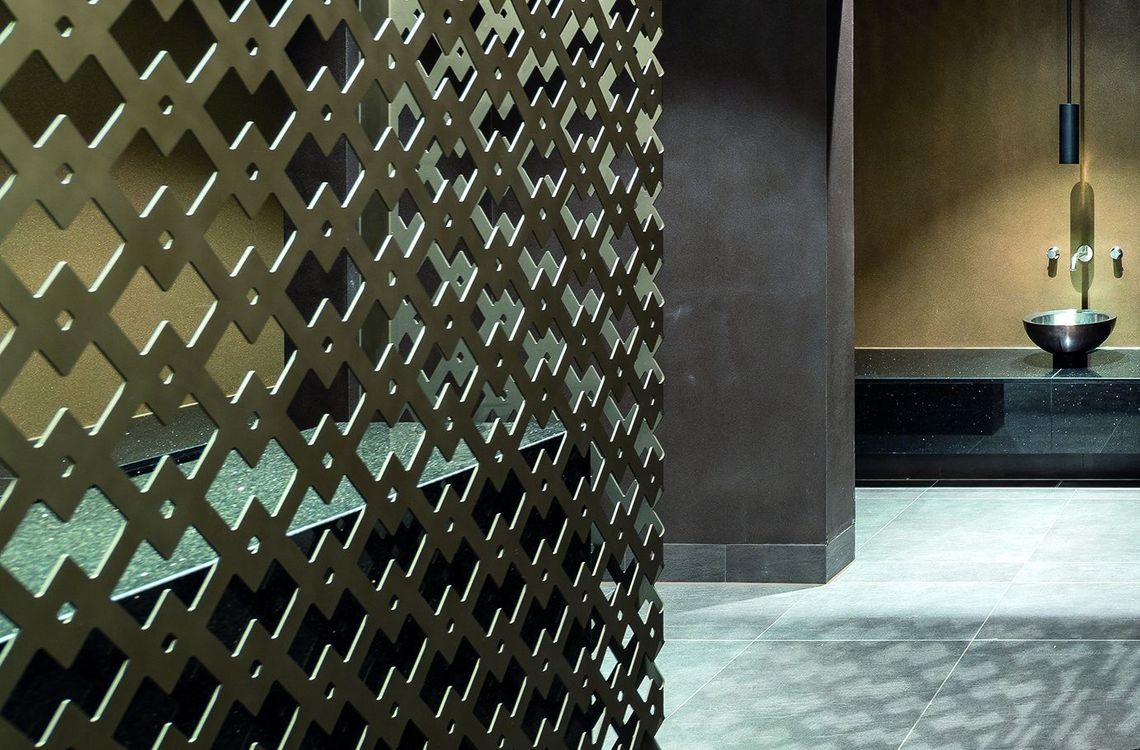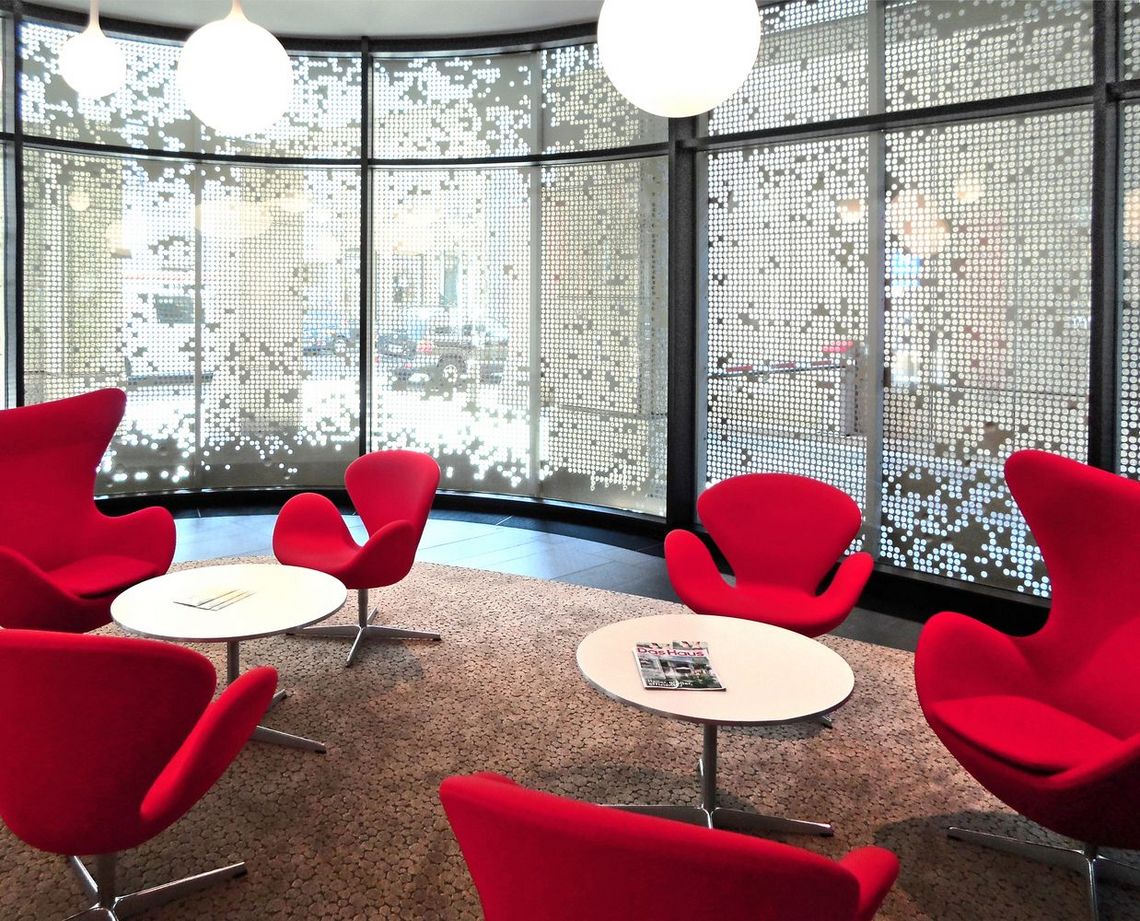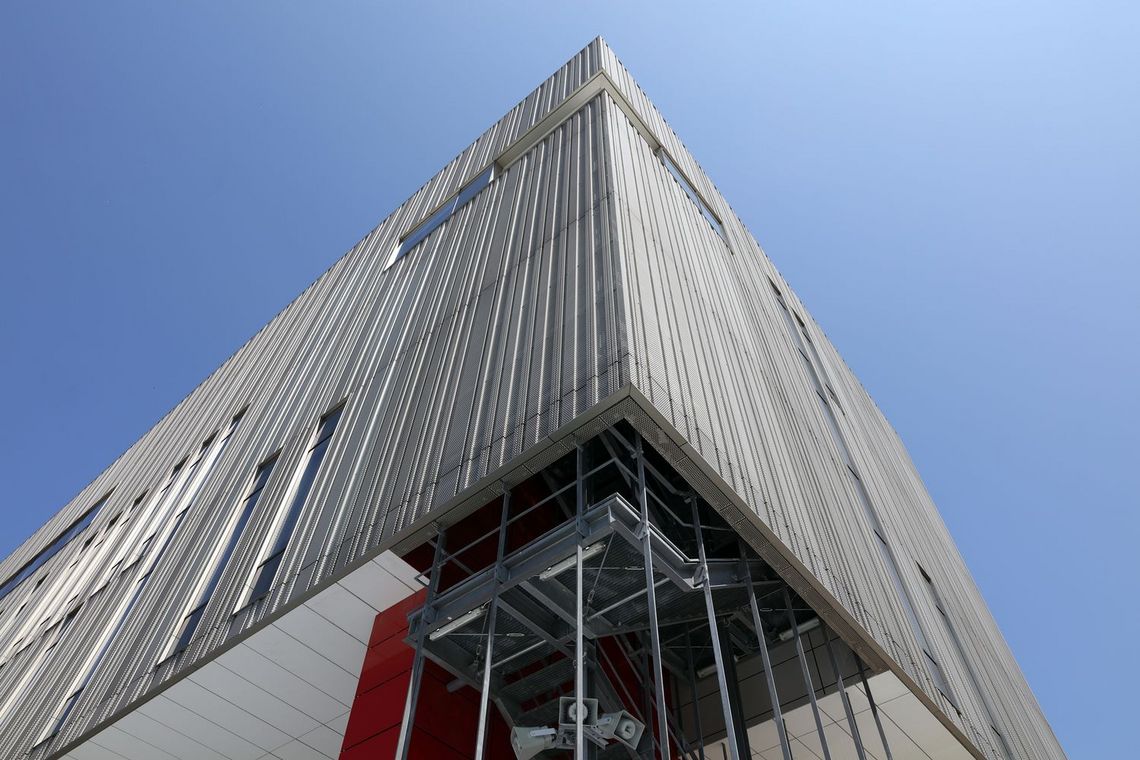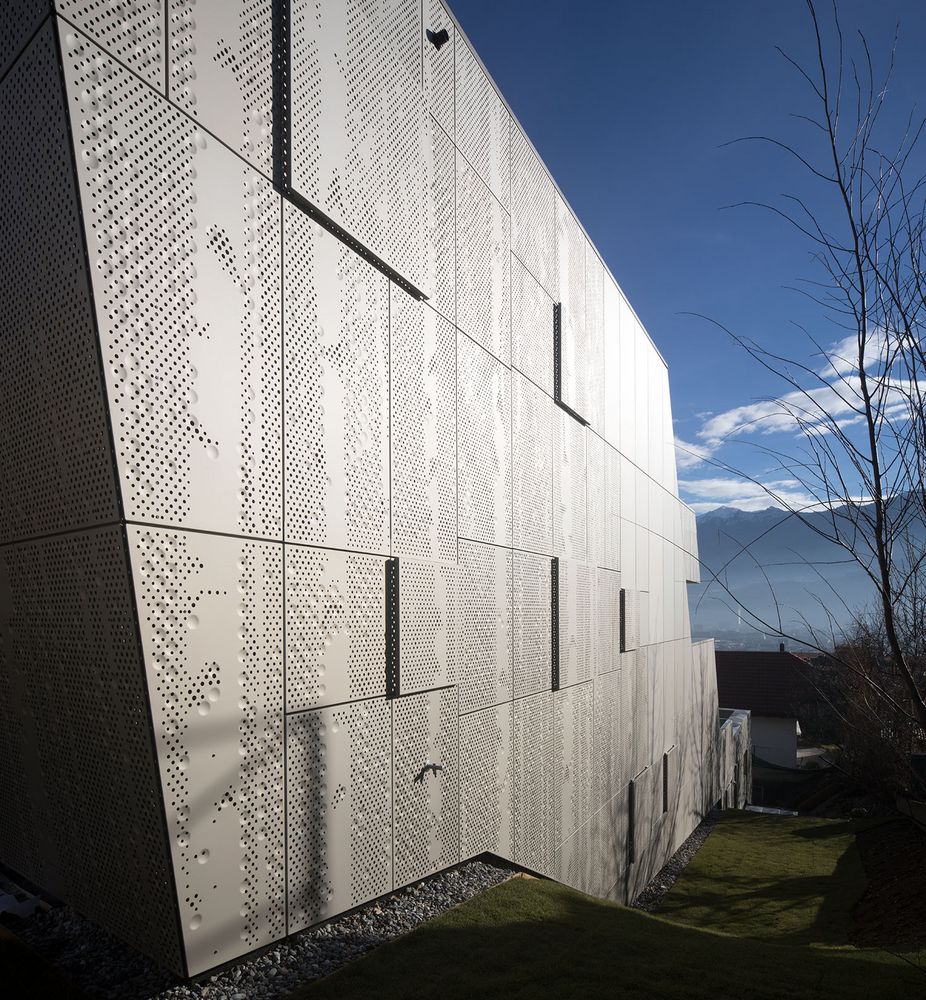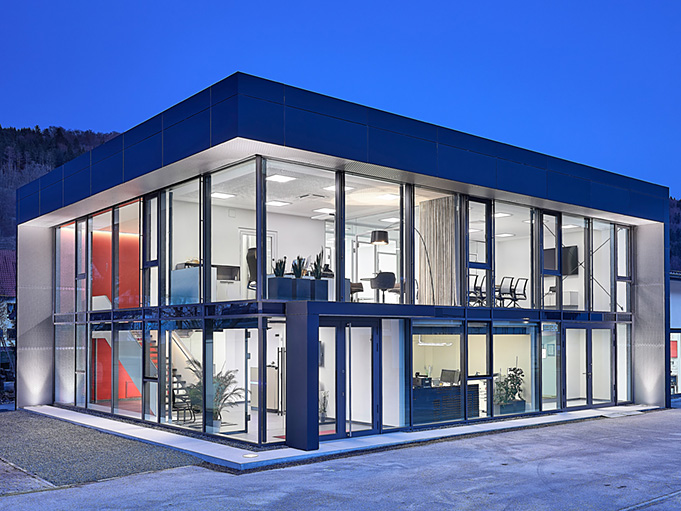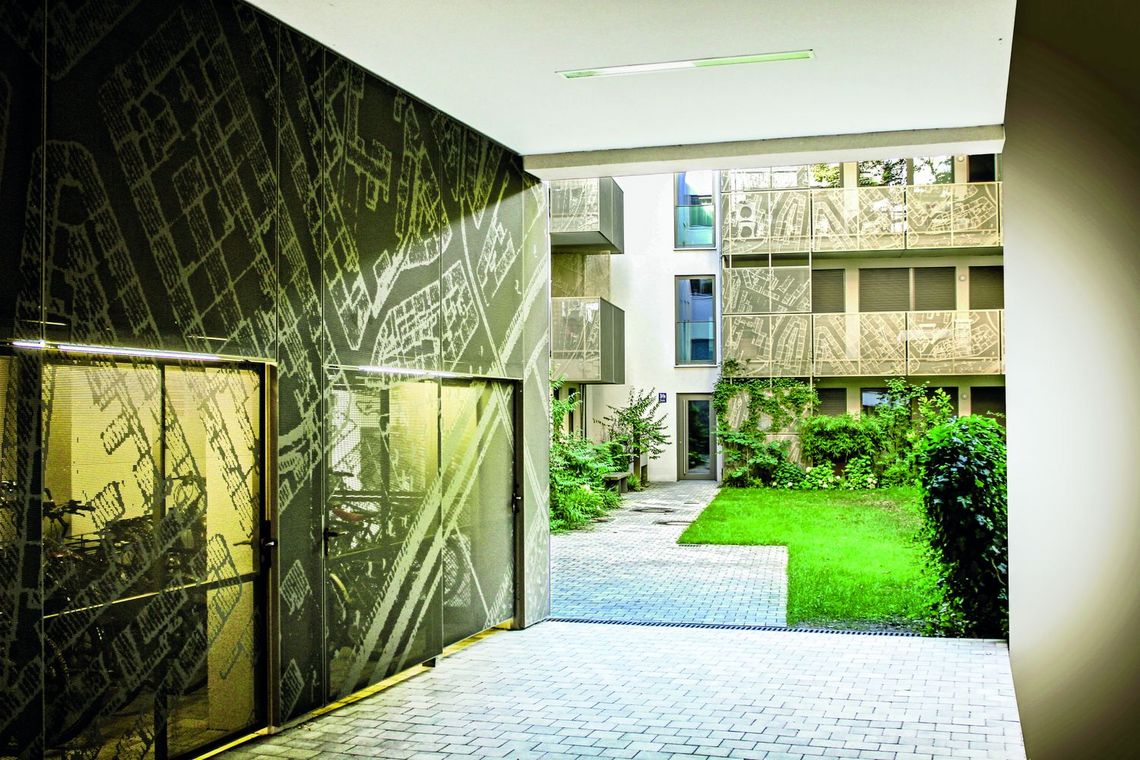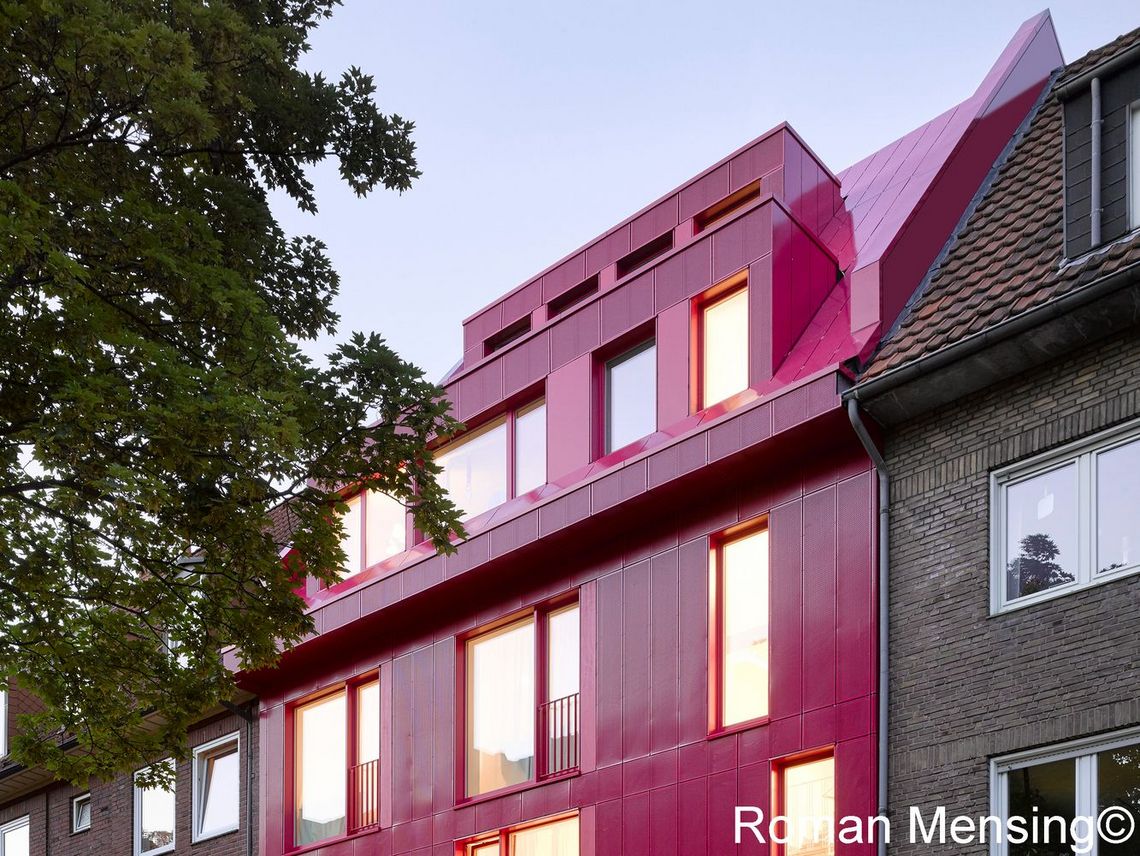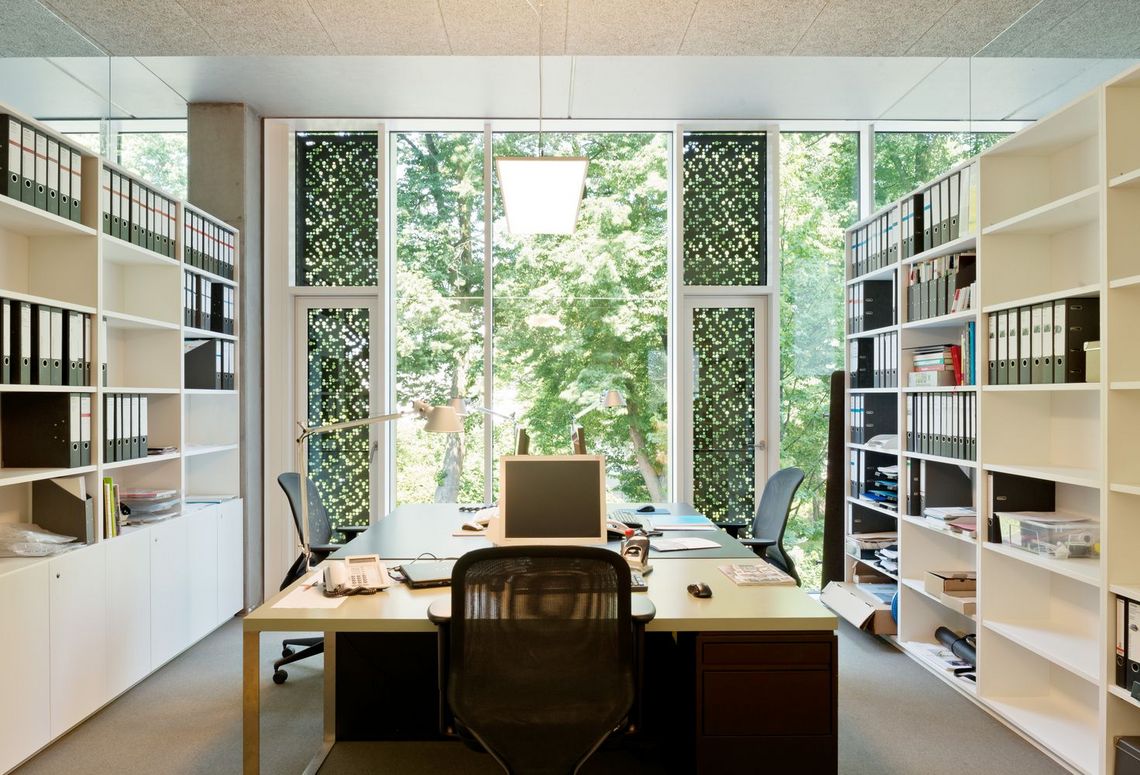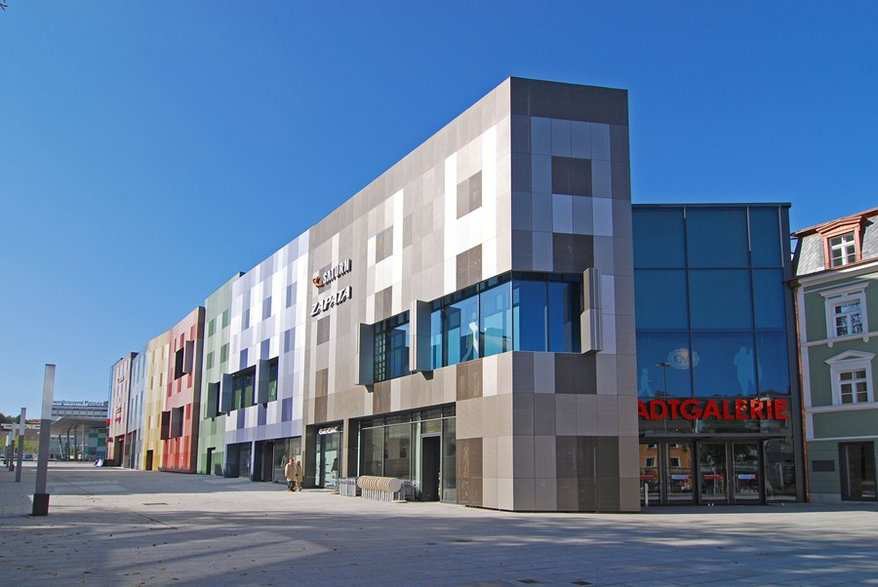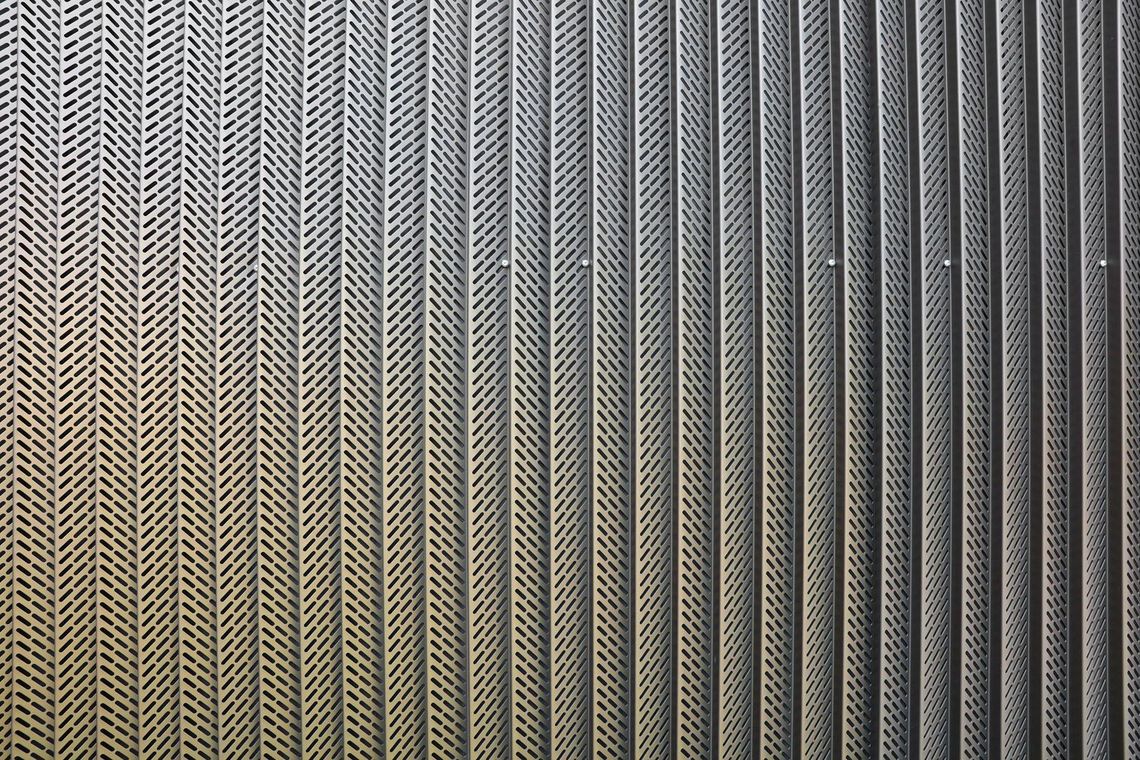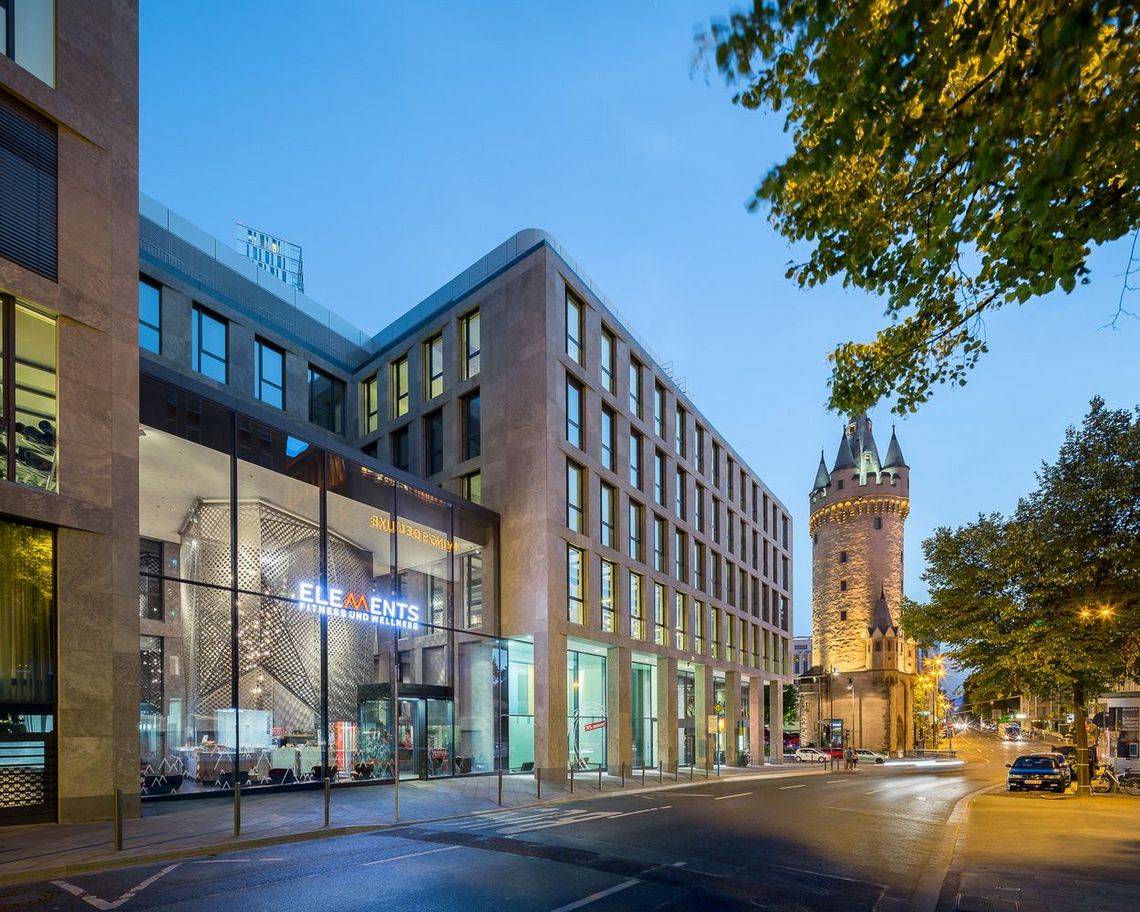 DEFINITION OF AN EMBOSSED HOLE
This description is a new term used by Moradelli and defines the combination of an embossed round hole, created in the same workpiece. Here, the same definitions apply as explained under "Perforation" and "Embossing".
The same geometrical basic and special shapes are available as mentioned above. During this process, "transparency" and "air permeability" are combined with three-dimensionality.
PrägelochungWhile the perforation results in stamp-in/stamp-out side, the embossing creates a raised and a recessed side. Generally, the stamp-in and the raised side are produced on the same side of the panel. This side is also referred to as the "good" side. The stamp-out and the recessed side can be found on the reverse side of the panel.
Based on the larger spacing, the calculation of generated open cross-section (air flow) is exactly as the computation of the perforation